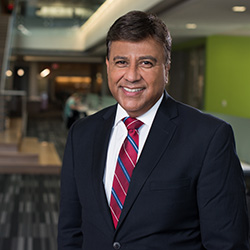 The Liaison Committee of Medical Education (LCME) Accreditation is a process of quality assurance for medical schools that determines whether an institution or program meets established standards for structure and function. The accreditation process also fosters institutional and program improvement.
It is with pride that we prepare for our final accreditation visit in February 2017. All medical schools go through visits for "preliminary" (prior to accepting the first class), "provisional" (as the first class is entering into clinical rotations), and then "final" accreditation (around the time of the first class is completing all four years).
Over the next six months we will communicate additional pertinent information regarding​ the LCME standards. Below is a complete list of all the Standards to review.
It is our hope that engagement with these standards will help us all better understand the process as we prepare for full accreditation status.
More information about the accreditation process. Additional information from the LCME website about obtaining accreditation.
Thank you for continuing to support our mission at the UA College of Medicine – Phoenix to train the next generation of scientists, physicians and leaders.

Sincerely,

Kenneth S. Ramos, MD, PhD
Interim Dean
University of Arizona College of Medicine – Phoenix