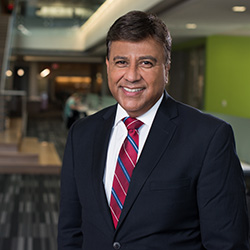 Greetings,
Happy New Year to each of you!
2017 is truly a milestone year for the College of Medicine – Phoenix, as we celebrate our 10th anniversary in downtown Phoenix. I am thrilled to witness the exponential growth of our college and to "watch" our trajectory from a front row seat as your interim dean. I applaud your hard work and commend you for your outstanding dedication to the shared vision to become a premier center of medical education and scholarship in the United States. A video created by some of our college founders is provided for your enjoyment.
The governance provided by the Arizona Board of Regents has been central to our history and trajectory as an institution of higher learning dedicated to training the next generation of physicians for Arizona. The Regents continue to pledge their unwavering support to our separately accredited college, as evidenced by the recent expansion of our Phoenix Biomedical Campus and continued improvements in infrastructure.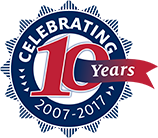 Of special note is our "Birthday Party" celebration scheduled for February 23, 2017 from 4:00 – 7:00 p.m., where we will celebrate the outstanding efforts of our faculty, staff and students. That same day we will open the doors of our new Biomedical Sciences Partnership Building. This new state-of-the-art facility will catapult our research into a new dimension. UA President Ann Weaver Hart and Phoenix Mayor Greg Stanton will offer celebratory remarks, as this promises to be a fantastic time to reflect on what all members of our academic family have achieved.
As we prepare for the Liaison Committee of Medical Education (LCME) mock visit on January 17-18 and the Full Accreditation Site visit on February 26-March 1, I am proud to let you know that all the hard work completed in advance of the visit has positioned us for success. Please be reminded that medical schools seeking accreditation more often than not receive citations, which are designed to identify areas for improvement and targeted growth.
The Senior UAHS leadership plans to have a new permanent Dean for the College of Medicine – Phoenix named before our LCME site visit, and we pledge to make sure that we communicate our next steps to all faculty, staff, students and the entire Phoenix community.
I am extremely fortunate to have come to know so many of you who make the University of Arizona College of Medicine – Phoenix a special place and look forward to continued success for this campus.
Warmly,
Kenneth S. Ramos, MD, PhD
Interim Dean
University of Arizona College of Medicine – Phoenix