Greetings Campus,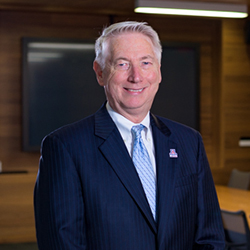 We are thrilled to announce the Accreditation Council for Graduate Medical Education (ACGME) has granted the University of Arizona College of Medicine – Phoenix Graduate Medical Education (GME) Program a full, ten-year, Sponsoring Institutional Accreditation for residency and fellowship programs based at Banner – University Medical Center Phoenix.
Similar to the LCME process for our medical school, the ACGME sets the standards for US graduate medical education programs and for the institutions that sponsor them, and renders accreditation decisions based on compliance with these standards. Institutional accreditation provides assurance that the Sponsoring Institution, our college, meets the quality standards by which it prepares its graduate physicians.
We would like to offer our sincere gratitude and appreciation to the faculty, staff, residents and fellows who met with the ACGME during the site visit in May and to the GME office staff who assisted in the preparation of documentation that led to full accreditation.
Similarly, each of our 24 residency and fellowship programs will undergo a separate, rigorous, individual accreditation process designed to standardize and optimize the quality of graduate medical education of each specialty across the US and Canada.
We are now fully accredited until approximately 2027–2029. This signifies the formal and complete transition of sponsorship to UA College of Medicine – Phoenix. Prior to 2014, the GME program was sponsored by Banner – University Medical Center Phoenix, formerly Banner Good Samaritan, for almost fifty years. Residents and fellows also train jointly at the Phoenix Veterans Administration Medical Center.
We've reached this significant milestone because of the passion, dedication and tremendous work of many individuals. This achievement acknowledges the strength and excellence of our College and furthers our mission to train exemplary physicians, scientists and leaders.
Sincerely,
Alan I. Leibowitz, MD, FACP
Associate Dean for Graduate Medical Education
Guy L. Reed, MD, MS
Dean, UA College of Medicine – Phoenix