Action Session on Equity, Diversity and Inclusion
Wednesday, December 2, 2020 12:00 PM to 1:00 PM
Realizing the Hopes of Equity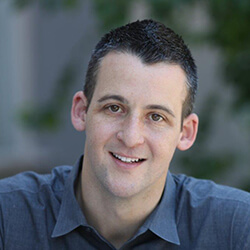 Voicing concern is the starting point. We'll go beyond, to uncover what's involved in realizing calls to action. Participants will leave with an initial action plan and resources to make a meaningful impact. This action session calls on participants to get started on what matters to them personally and/or professionally when it comes to equity, diversity and inclusion issues. Come prepared with an idea of the social issue you want to address.

Action session objectives: 
Identify and address individual and structural interventions to affect change to serve a larger issue.
Discover the power of building a coalition.
Begin to create an action plan.
Generate an accountability plan.
The session will be led by Dr. Michael Zirulnik and hosted by the Office of Equity, Diversity and Inclusion.
Dr. Michael Zirulnik is a practicing artist, award-winning communication scholar, educator and consultant. He designs strategies to mitigate loss in high-stakes, high-risk industries, including health care and aviation. His clients include the world's leading professional organizations and are among the Fortune 500 list of companies. He serves on the faculty of the the University of Arizona, as well as Arizona State University, and is a past chair of the Peace and Conflict Communication Division of the National Communication Association in Washington, D.C., where he also served as senior fellow at the Center for Arms Control and Non-Nuclear Proliferation. His writing appears in numerous publications including The Hill, VICE, The Howard Journal of Communications, and Curator.
Questions? Contact the Office of Equity, Diversity and Inclusion, 602-827-2575.