6th Annual ABRC-Flinn Research Conference
Wednesday, February 24, 2021 8:55 AM to 4:00 PM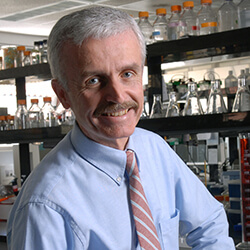 This virtual conference will feature keynote speaker Chris Glembotski, PhD —  a professor in the college's Department of Internal Medicine, associate dean of Research and director of the Translational Cardiovascular Research Center — featured speaker Jessica Langbaum, PhD — co-director, Alzheimer's Prevention Initiative, Banner Alzheimer's Institute. The event will also feature grant awardees from the Arizona Biomedical Research Centre, Flinn Foundation and the Valley Research Partnership who will present their research.
Dr. Glembotski will present at 9:00 a.m. and the featured speaker, Dr. Langbaum, will present at 3:15 p.m.
Grant Awardees and full conference schedule will be announced in February!
Who is invited to this event?
The event is open to the public. We highly recommend researchers and health care professionals attend. We also welcome students, educators and the general public to attend this valuable conference. Early registration is encouraged.
Cost
Thanks to our generous sponsors, the Arizona Biomedical Research Centre and the Flinn Foundation, there is no cost to attend the virtual conference. 
Virtual Information
This conference will be virtually hosted by the University of Arizona College of Medicine – Phoenix. Registered attendees will be invited to the virtual symposium platform, Whova, the week of the symposium and provided with the password to login. Whova will be used for streaming the symposium, submitting questions for speakers, interacting with attendees, viewing posters and more! The invitation will be sent directly from Whova to your individual email.
All times listed are in Arizona local time / MST. Arizona does not observe Daylight Saving.
Accommodations
To request disability-related accommodations that would ensure your full participation in this event, please contact the Research Office.
Questions
If you have questions about the symposium, please contact the Research Office.