(In)civility Online
Monday, May 10, 2021 1:00 PM to 2:00 PM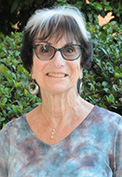 Digital communications (email, text messaging, social media) are the norm at universities. These channels are used by all members of the community (faculty, staff and students). Unfortunately, uncivil behavior in that context is widespread. Online incivility may lead to job dissatisfaction, burnout, high turnover and increased levels of stress and anxiety. This talk will examine the causes of incivility online and suggest strategies to reduce the negative impact and ameliorate the harmful consequences.
This virtual presentation is hosted by Sheri Bauman, PhD.
For questions, please contact Lydia Kennedy.