National Medicaid Politics
Monday, November 23, 2020 12:00 PM to 1:00 PM
The Medicaid Project by the Applied Health Policy Institute presents: National Medicaid Politics.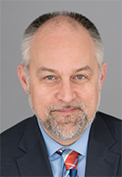 Matt Solo, executive director of the National Association of Medical Directors — which represents 56 of the nation's state and territorial Medicaid directors — will be speaking during this webinar.
Formerly, Solo spent 12 years at the National Governors Association, where he worked on the Governors' health care and human services reform agendas. He also spent five years prior to that as a health policy analyst for the state Medicaid directors as part of the American Public Human Services Association.
This event will be hosted via Zoom.