The Office of Equity, Diversity and Inclusion Inclusive Excellence Speaker Series
Tuesday, April 4, 2023 5:00 PM to 7:00 PM
Biomedical Sciences Partnership Building, E113
475 N. 5th St.
Phoenix, AZ 85004
United States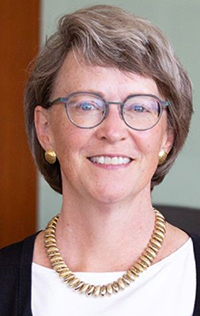 Join us as we feature Mary Crossley, JD. Professor Crossley will speak about her book, Embodied Injustice: Race, Disability and Health, and the importance of adopting an intersectional lens, particularly with respect to race and disability, in devising strategies to address health equity. The session includes Q/A at the conclusion of her talk.
Professor Crossley is a John E. Murray Faculty Scholar and director of the Health Law Program at Pitt Law. Widely recognized for her scholarship in disability and health law, she has written broadly on issues of inequality in health care financing and delivery and has published articles in numerous law journals, including Columbia Law Review, Notre Dame Law Review, Yale Journal of Health Policy, Law and Ethics, and the Michigan Journal of Race and Law.
For any questions, please contact the Office of Equity, Diversity and Inclusion, 602-827-2575.
Appetizers and beverages will be provided at 5:00 p.m. for those attending in-person; the speaker will begin at 5:30 p.m. For those who cannot attend in-person, the session will also be available to watch online via Zoom. This event is eligible for Diversity Hours.