Women in Medicine and Science Book Discussion
Thursday, April 22, 2021 5:00 PM to 6:15 PM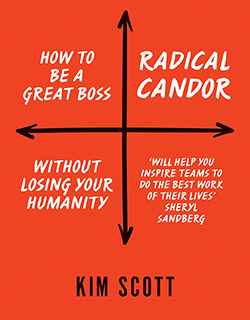 Join us for Radical Candor: Be a Kick-Ass Boss Without Losing Your Humanity by Kim Scott. The author posits the simple idea that you don't have to be a pushover or a jerk — you can be kind and clear at the same time. Radical Candor is about caring personally and challenging directly, about soliciting criticism to improve your leadership and providing guidance that helps others grow.
This book discussion will be led by Amelia Gallitano, MD, PhD, and Theresa Currier Thomas, PhD.
The event is sponsored by the college's Women in Medicine and Science group and is open to all College of Medicine – Phoenix faculty, staff, students and friends.
*This book is available for purchase on either Amazon and Barnes and Noble.