Writing Beyond Borders: Session Two
Saturday, June 12, 2021 9:00 AM
Processing Social Commitment, Racial Justice and Community Wellbeing in the Time of COVID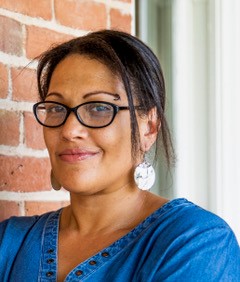 Please join us for this two-part virtual writing workshop series about identity and experience, health and medicine, as well as community and diversity.
These sessions will be led by Stephanie Troutman Robbins, PhD, and are hosted by the Program for Narrative Medicine and Health Humanities.
The workshops will be interactive and will include audiovisual and multimodal content. They will focus on:
Guiding activities that focus on form, language and style to produce (written) identity narratives.
Using community-centered approaches, feminist pedagogy and best practices in writing and composition.
Learning about contemporary issues in diversity in relation to medicine and health.
Practicing multiple styles of writing and engage in shared idea-building and feedback.
The only prerequisite is a desire to understand self and others more fully through engaged, thoughtful experience sharing and reflective writing.
For questions, please contact Phyllis Thackrah.