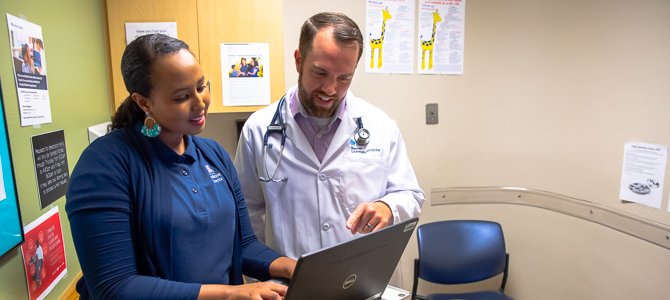 Pillar III: Elevating Clinical Care
Work with clinical affiliates to recruit, support and develop high-quality, diverse faculty committed to best-in-class clinical care.
C1a. Recruit National Leaders:

Increase recruitment of faculty thought leaders and nationally known clinical leaders.

C1b. Develop Academic Opportunities:

Develop academic opportunities and support for Banner University Medical Group faculty physicians practicing at Banner – University Medical Center Phoenix.
Identify, plan and develop clinical programs of distinction to meet the health care needs of clinical partners.
Develop and implement a plan to align hospital and academic cultures through increased faculty interaction, joint planning of educational and clinical research activities that promote an academic environment within a productive health system at Banner University Medical Center – Phoenix and other Banner sites.
Lead: Steve Lieberman, MD.