Mini-Medical School and the Flinn Foundation Buffmire Lecture: Asking Algorithms (and Ourselves) the Right Questions
Thursday, October 22, 2020 5:30 PM to 6:30 PM
The Flinn Foundation Buffmire Lecture in Conjunction with Mini-Medical School
The University of Arizona College of Medicine – Phoenix proudly presents Mini-Medical School, a fascinating community lecture series open to the public.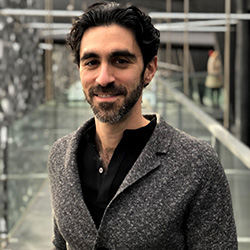 You're invited to an unforgettable and inspiring virtual evening with Ziad Obermeyer, MD, for his lecture Asking Algorithms (and Ourselves) the Right Questions.
Algorithms are moving out of the lab and into society, where they are asked to answer tough questions: Which inmates to release? Which job applicants to hire? Which patients to treat? These types of questions cause algorithms to stumble — not so much because they are hard to answer, but because they are hard to ask.
Humans easily grasp the idea of finding 'the sickest patients' or 'the best applicants.' Algorithms, by contrast, are incredibly literal: They can only deal with a particular variable in a particular dataset.
Through his lecture, Dr. Obermeyer will demonstrate how research is now showing that the specific ways abstract ideas get translated into machine-answerable questions distort algorithms, leading them to encode bias and error. He'll also discuss an example of this from his own work, where a health algorithm created large-scale racial bias for tens of millions of patients because it used health care costs as a proxy for health care needs.
There are some limited opportunities to talk with Dr. Obermeyer on a one-on-one basis or in a small group session. He is available on Thursday, October 22, between 1:00 to 5:00 p.m. in 15-minute intervals. Please go to our registration form and indicate your time preferences. Every effort will be made to accommodate as many requests as possible.
More About the Presenter
Dr. Obermeyer is an acting associate professor of Health Policy and Management at the University of California Berkeley School of Public Health, where he does research at the intersection of machine learning, medicine and health policy. He previously served as an assistant professor at Harvard Medical School, where he received the Early Independence Award, the National Institutes of Health's most prestigious award for exceptional junior scientists. He continues to practice emergency medicine in underserved parts of the U.S. Prior to his career in medicine, he worked as a consultant to pharmaceutical and global health clients at McKinsey & Co. in New Jersey, Geneva and Tokyo.
Contact
For questions, please contact Aaron Sheets-Freburger, 602-827-2007.
*The Flinn Foundation Buffmire Lecture Series is made possible through a grant from the Flinn Foundation and brings renowned medical educators and practitioners to Arizona. Twice a year, Buffmire joins forces with Mini-Medical School, the UA College of Medicine – Phoenix's community outreach event.