Exhibitor Highlights
Click to enlarge (PDF)
Southwest Raffle
Watch the video in Spanish (en español)

Feature Story – 9,000 Attend STEM Outreach Event.
The University of Arizona (UA), in partnership with Cox Communications, presents Connect2STEM — a family friendly event, which celebrates Science, Technology, Engineering, Math and Medicine. The event is officially the largest STEM-related event held in Phoenix on the Phoenix Biomedical Campus.
Through this event, youth of all ages are able to experience the wonders of STEM hands-on, encouraging them to one day pursue a degree or occupation in one of the related fields.
Registration Now Open
Connect2STEM returns on January 25, 2020! For groups of 25 or more, please email phoenixmed@email.arizona.edu.
Even though the event is FREE, all attendees should register and check-in upon arrival to the event. Those who register and check-in will automatically be entered for a chance to win an iPad. The drawing will be held after the event, and the winner will be notified via email.

Campus Map (PDF). Parking information. For more information, contact Aaron Sheets-Freburger, 602-827-2453.
Returning This Year

The college's Center for Simulation and Innovation will provide an opportunity for attendees to get hands-on with the state-of-the-art medical training equipment our students use every day.

The da Vinci Surgical System gives attendees a chance to test their surgical skills with the same tool real physicians use to perform their surgeries.

SUNI the Robot is the living embodiment of STEM. This talkative robot will be more than happy to tell you all about why STEM is so important.
New This Year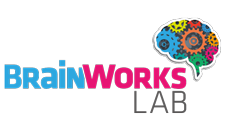 In the BrainWorks Lab, powered by Banner Health, equip VR goggles to witness an actual brain surgery.

At the Tonto Creek Camp booth, you can visit their Mobile Discovery Lab and play STEM Minecraft.

Woz Ed will enable you to explore mobile development, augmented reality, digital animation and robotics.
Full list of this year's exhibitors.
News, Videos and Photos from Connect2STEM 2019
Videos:
Media Highlights:
Nothing better represents an investment in STEM and an investment in the future of Arizona than right here at the Biomedical Campus in the heart of downtown Phoenix. So many young people will visit the medical school for the first time today and say, 'That could be me as a future doctor, surgeon, nurse or physician assistant.' That's what Connect2STEM is all about.
— U.S. Rep. Greg Stanton
Thank You to Our 2020 Sponsors