Connect2STEM
On Saturday, January 30, 2021, the college held a live virtual kickoff for Connect2STEM TV
Connect2STEM
Connect2STEM celebrated its sixth anniversary with an official ribbon cutting ceremony to open the event
Connect2STEM
The college's campus transformed into a gigantic science lab Saturday, January 25
The University of Arizona College of Medicine – Phoenix, along with our partners, Cox Communications and the Arizona SciTech Institute, presents Connect2STEM — a series of live, virtual and family friendly events, celebrating Science, Technology, Engineering, Math and Medicine. This special program is signature kickoff event for Arizona's 10th annual statewide SciTech Festival.
Connect2STEM, the mega community outreach event with more than 40,000 attendees over the last six years, has been reimagined as an online interactive pavilion. Connect2STEM TV officially launched February 6 on Zoom, offering family friendly programs every Saturday that month. Each week featured new themes. All of the episodes can be watched on-demand.
Key sponsors, Banner Health and APS, will join the lineup to honor essential workers during the pandemic and support youth to pursue an occupation in a STEM-related field.
Additional Connect2STEM sponsors include the Be Kind Project, DPR Sundt, Dispatch Health, City of Phoenix Public Works, the Boyer Company and Standard Parking.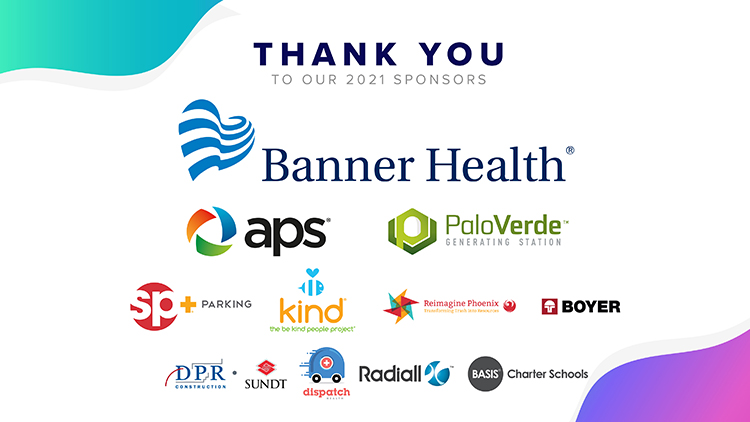 Arizona's future depends on a highly trained workforce — particularly in the areas of advanced medical technology, research and related STEM fields — and the SciTech Festival delivers on that vision. I am particularly grateful to the University of Arizona and Phoenix Biomedical campus for organizing this year's event and for engaging young minds during this challenging time.

— Kate Gallego
Mayor, City of Phoenix