Learn. Discover. Explore with Connect2STEM 2021 Reimagined!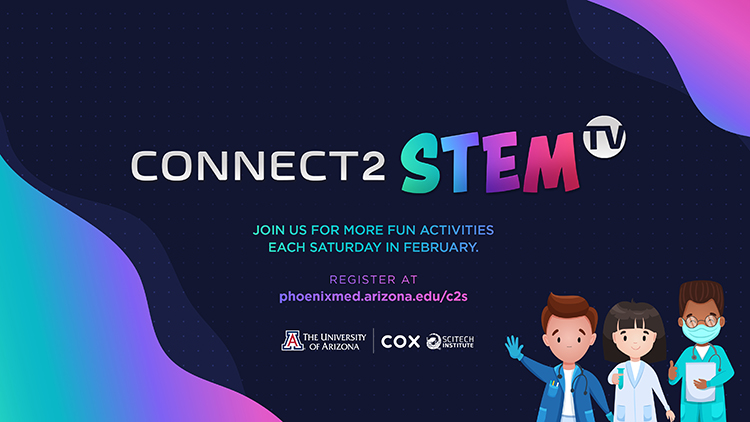 Connect2STEM LIVE TV is a brand-new series that launched Feb. 6, 2021. It offered free online programming every Saturday in February. Featuring faculty, staff and students from all five University of Arizona Health Sciences Colleges — including Nursing, Pharmacy, Public Health and both medical schools in Phoenix and Tucson — dynamic STEM modules allowed youth of all ages to discover STEM careers and activities.
Contact
General questions? Contact Caroline Berger.