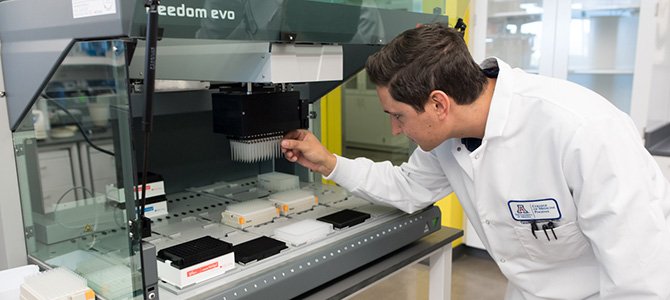 The Molecular Discovery Core is a distributed core that is intended to provide the Phoenix Biomedical Campus research community with several instruments geared toward the analysis of biomolecules.
This core supports a wide variety of research activities that depend on the detection and analysis of proteins, nucleic acids, compounds, bioactive molecules, and biomolecular interactions.
Services
Consultation on SPR or other bioassay design.
Consultation on protein purification.
Assay development and optimization.
Protein immobilization optimization.
Buffer and pH screening.
Binding and kinetic characterization.
Small molecule and/or fragment screening.
Biomolecular interaction screening.
Kinetic data analysis (KD, Ka, Kd, etc.).
Aggregation studies.
Grant writing and preliminary data.