Greetings Campus,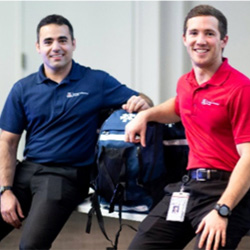 One of the College's strategic plan core initiatives is to further personalize each student's education to help them discover their passions and develop their talents so they can be maximally effective in delivering care and improving health.
Giving the opportunity to lead in innovation and personalized medical education, our student-focused model encourages creativity and modernization in delivering care to the Phoenix community and beyond. Street Medicine: Caring for Phoenix's Homeless is an excellent example of students who are living this core value.
Justin Zeien, a second-year medical student, and Jeffery Hanna, a graduate student in the Clinical Translational Sciences program, started Street Medicine to help Phoenix's homeless population by providing individualized care and connecting them with health care services. A grant from the BHHS Legacy Foundation allowed the pair to conduct a needs assessment to determine how they might be able to eliminate racial disparities in the homeless population and reduce Phoenix homelessness in general.
As an academic medicine community, we are dedicated to mentoring and encouraging our students to develop their path of service and discovery. Our students will provide the next generation of ideas that improve the health of our communities by inclusive excellence, engagement, research and advocacy.
There are many more.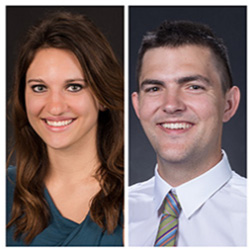 Students Gabriella Smith and Sam Beger recently co-authored a manuscript published in the journal Resuscitation showing an increasing proportion of cardiac arrests related to drug overdoses. Their research was the first statewide study to show trends in overdose-related, out-of-hospital cardiac arrests and has garnered international media attention. They worked with a team at the Arizona Emergency Medicine Research Center – Phoenix, under the mentorship of Bentley Bobrow, MD, associate director of the center and professor in emergency medicine at the UA College of Medicine – Tucson.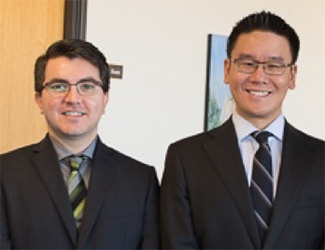 Clinical Informatics Fellows, Peter Nguyen, MD, and Behnam Vahdati Nia, DO, completed a four-month quality improvement and data analytics rotation at Arizona Health Care Cost Containment System last  fall. Their goal was to improve data collection and reporting tools used in health care delivery for Medicaid patients. They created a five-star rating system for AHCCCS that offers a transparent and easy-to-understand system for  patients and consumers. They modernized how patients are tracked to facilitate better screening, diagnosis and treatment.
We have created a unique path for students, residents and fellows to innovate, discover and care for our community in ways we never could have imagined. As we celebrate the impact of our students and residents, I hope you will join me in a commitment to further elevate the value and distinction of our medical education, translating research and discovery into improving the health of Arizona and beyond.
Sincerely,
Guy L. Reed, MD, MS
Dean and Valley of the Sun Professor
UA College of Medicine – Phoenix