Greetings Campus,
We soon will welcome the Class of 2023 to our University of Arizona College of Medicine – Phoenix family, and I hope you are as excited as I am to get to know each of these 80 new medical students.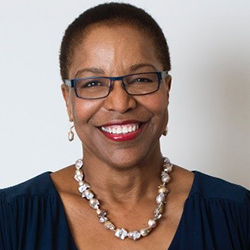 For their White Coat Ceremony, our current medical students nominated Joan Y. Reede, MD, dean for Diversity and Community Partnership at Harvard Medical School, to deliver the keynote address. Dr. Reede has received many awards for her illustrious work, including election to the National Academy of Medicine (NAM) of the National Academy of Sciences.
Dr. Reede has created more than 20 programs at Harvard that address pipeline and leadership initiatives for minorities and women interested in careers in medicine, academic and scientific research and health care professions. Dr. Reede is a pediatrician who has served in community and academic health centers, juvenile prisons, and public schools. We celebrate her commitment to service and the remarkable leadership she has provided academic medicine.
Dr. Reede will no doubt provide an inspirational message of inclusive excellence.
Like Dr. Reede, I believe the goal of celebrating and encouraging representation must be embedded in our organizational infrastructure. Recognizing its importance to improving health, enhancing community service and embracing diversity, we are taking great strides to ensure that happens.
Associate Deans Glen Fogerty, PhD, Francisco Lucio, JD, their teams, and our Admissions Committee are to be commended for their outstanding efforts in building one of our most diverse classes ever.
The AAMC measures several factors when determining a medical school's class diversity. Collectively, we refer to this as our Dimensions of Diversity.
For the Class of 2023, 50 percent of our incoming students identified at least one diversity factor. These may include their educational, socio-economic, geographic and/or underrepresented status. Notably, students underrepresented in medicine — those who identify as Black/African American, Latino/Hispanic, American Indian/Alaska Native or Native Hawaiian/Pacific Islander – represent 19 percent of the incoming class, among the highest percentage in the school's history.
I am extremely proud of this outstanding milestone, as we know facets of a diverse class translate to higher quality of care for our community.
In addition, our Office of Diversity and Inclusion plays an important role in leading us toward Inclusive Excellence, a key tenant of our strategic plan. Their innovative offerings, such as the newly launched Fellowship and Mentoring (FAM) Program, are just one way we prove our commitment to investing in the development of our students.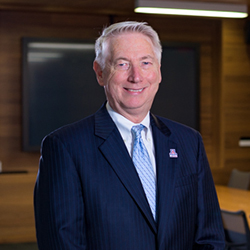 FAM gives students the opportunity to meet with physicians who share their identity and can identify with the unique needs of the group. The goal of the program is to provide a safe space for mentees to ask questions, discuss challenges and successes, as well as learn how their culture is represented in medicine from mentors — all while sharing a meal. Thus far, 61 students and 16 faculty members have participated.
As members of our medical school community, you are invited to attend the Class of 2023 White Coat Ceremony on July 19th to hear Dr. Reede's message and offer our incoming class a deserving welcome to the wildcat family.
 I hope you have an opportunity to enjoy the 4th of July holiday and have a wonderful summer.
Sincerely,
Guy L. Reed, MD, MS
Dean and Valley of the Sun Professor
UA College of Medicine – Phoenix