Greetings Campus,
A key mission for our medical college is to foster innovation and excellence, not only in academic education and clinical care, but in scientific discovery and translational research. I am proud of the way our college continues to embrace questions that have not yet been answered and commit to discovering new paths to improve public health.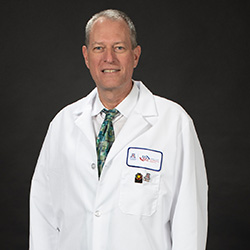 I had the pleasure of attending the 2019 Governor's Celebration of Innovation Awards where Frederic Zenhausern, MD, PhD, was honored as a finalist in the Benchmark – Academia Award along with three other scientists from the University of Arizona. As professor and director of the Center for Applied NanoBioscience and Medicine, Dr. Zenhausern has consistently pursued innovative and interdisciplinary medical and biological research with the purpose of public access, and he enthusiastically promotes global interest in science, engineering and education.
Taben Hale, PhD, associate professor in the Department of Basic Medical Sciences, was selected as one of Arizona Capitol Times' inaugural Women Achievers of Arizona. The honor recognizes women who excel in their professions, advance their companies and communities and make a difference in the lives of Arizonans.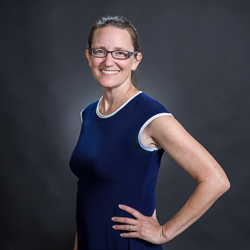 These are just two faculty who are research leaders on our campus. On Nov. 20, our UA College of Medicine – Phoenix Research Department will be center stage as host of the Second Annual Research Symposium: reimagine Health: Is My Fate in My Genes? I invite you to take advantage of the expert speakers in genomics and genetics who will be presenting at the symposium. Anastasia L. Wise, PhD, program director in the Division of Genomic Medicine at the National Institutes of Health's National Human Genome Research Institute will be the keynote speaker.
If you are unable to attend the symposium, you can hear from some of the presenters as they discuss their work on the November episode of the reimagine Medicine podcast. Co-hosts Katie Brite, MD, and Jonathan Lifshitz, PhD, will converse with Dr. Wise along with Matthew Huentelman, PhD, Michael Kruer, MD, and Dee Quinn, MS.
Sincerely,
Guy L. Reed, MD, MS
Dean and Valley of the Sun Professor
UA College of Medicine – Phoenix