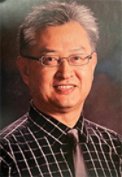 Contact:
Saint Joseph's Hospital and Medical Center 350 West Thomas Road, Phoenix, AZ 85013
Research Professor
Research Professor - Basic Medical Sciences
Faculty
Basic Medical Sciences
Education
Postdoctoral Fellowship: University of New Mexico, School of Medicine, 1997
Postdoctoral Fellowship: Neurophysiology, Tohoku University, School of Medicine, 1994
MD: Xuzhou Medical College, 1983
PhD: Sun Yat-Sen University of Medical Sciences, 1990
Representative Recent Publications
Gao M, Der-Ghazarian TS, Li S, Qiu S, Neisewander JL & Wu J (2020). Dual effects of 5-HT1B/1D receptors on dopamine neurons in ventral tegmental area: implication for the functional switch after chronic cocaine exposure. Biol Psychiatry. S0006-3223(20)30016-0.
Wu J, Liu Q, Tang P, Mikkelsen JD, Shen J, Whiteaker P & Yakel JL (2016). Heteromeric α7β2 Nicotinic Acetylcholine Receptors in the Brain. Trends Pharmacol Sci. Vol. 37(7), 562-74.
Zhang HY, Gao M, Liu QR, Bi GH, Li X, Yang HJ, Gardner EL, Wu J & Xi ZX (2014). Cannabinoid CB2 receptors modulate midbrain dopamine neuronal activity and dopamine-related behavior in mice. Proc Natl Acad Sci USA. Vol. 111(46), E5007-15.
Liu Q, Xie X, Lukas RJ, St John PA & Wu J (2013). A novel nicotinic mechanism underlies β-amyloid-induced neuronal hyperexcitation. J Neurosci. Vol. 33(17), 7253-63.
Li G, Yang K, Zheng C, Liu Q, Chang Y, Kerrigan JF & Wu J (2011). Functional rundown of GABAA receptors in human hypothalamic hamartomas. Ann Neurol. Vol. 69(4), 664-72.
More publications from this Faculty on
Research Interests
Nicotine Receptors, Epilepsy, Neurodegenerative Diseases, Nicotinic acetylcholine receptor physiology, Pharmacology and pathophysiology, Epileptogenetic mechanisms, Neuro-degenerative and psychiatric disease
Research Summary
The research projects in Dr. Wu's lab have two directions: 1.) Study of physiology, pharmacology and pathophysiology of neuronal nicotinic acetylcholine receptors (nAChR). 2.) Study the epileptogenesis using human gelastic seizures tissues and also animal models. Electrophysiological techniques (single cells, slices and in vivo recordings) are major approaches for his study. He has used his experience as an electrophysiologist to make significant contributions to these research fields. Thus far, Dr. Wu's lab has published more than 150 peer reviewed articles with a total citation of 3,351, h-index 34 and i10-index 88.