Annual Picnic
A time for fun following the annual national intraining exam given in all family medicine residencies.
Book Club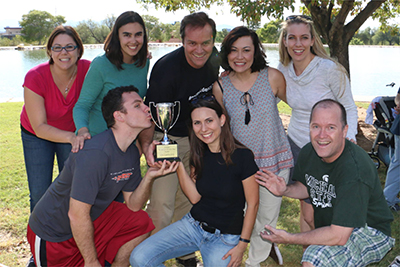 A chance to read something other than a textbook. Residents, faculty, family and friends pick their favorite new books or classics (fiction or non-fiction) and enthusiastically share their thoughts.
Music Night
An annual holiday celebration of the musical talent of our residents, friends and families. Acts range from jazz bands to singing groups to brave kazoo solos!
Retreat
The annual springtime get-together, our retreat is a time to recharge our engines (and enjoy theme parties)!
Writing Workshop
This monthly meeting brings together medical students, residents, and faculty who want to keep in touch with their creative voice and share their responses to creative writing prompts.