Attention: Media Productions has a new helpdesk page. This requires you to create a login with your NetID and a unique password.
Once you have logged in, please do the following:
Select Media Production and complete a Media Productions Request.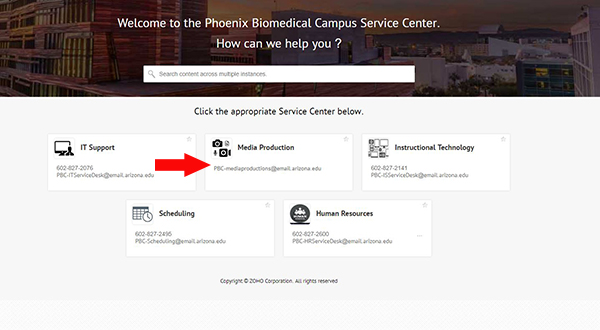 Navigate to New Request and follow the dropdown details pertaining to your photo or video request.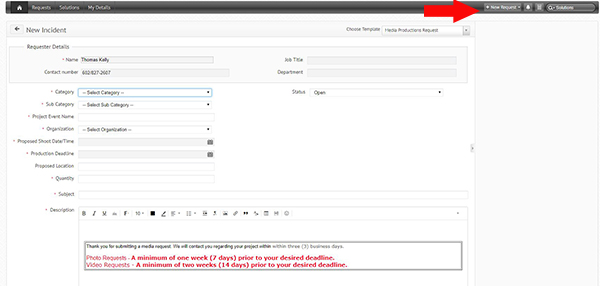 Please review our request guidelines prior to submission. Once a request has been received, someone from the Media Production Team will confirm your request within three (3) business days. If you are not contacted, please contact Shaun Mockoski.