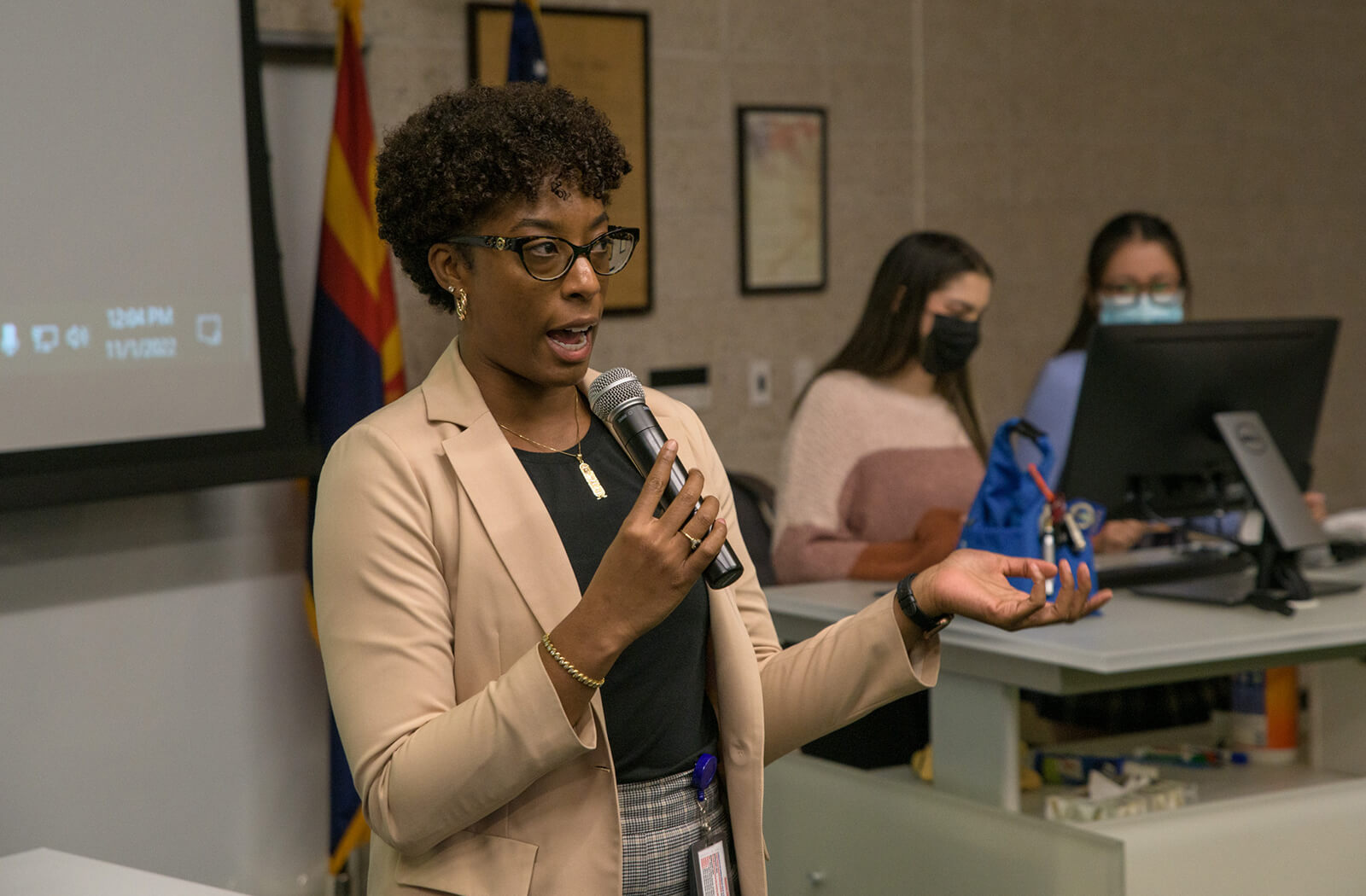 Daughter of Tuskegee Army Nurse Shares History of Women Who Served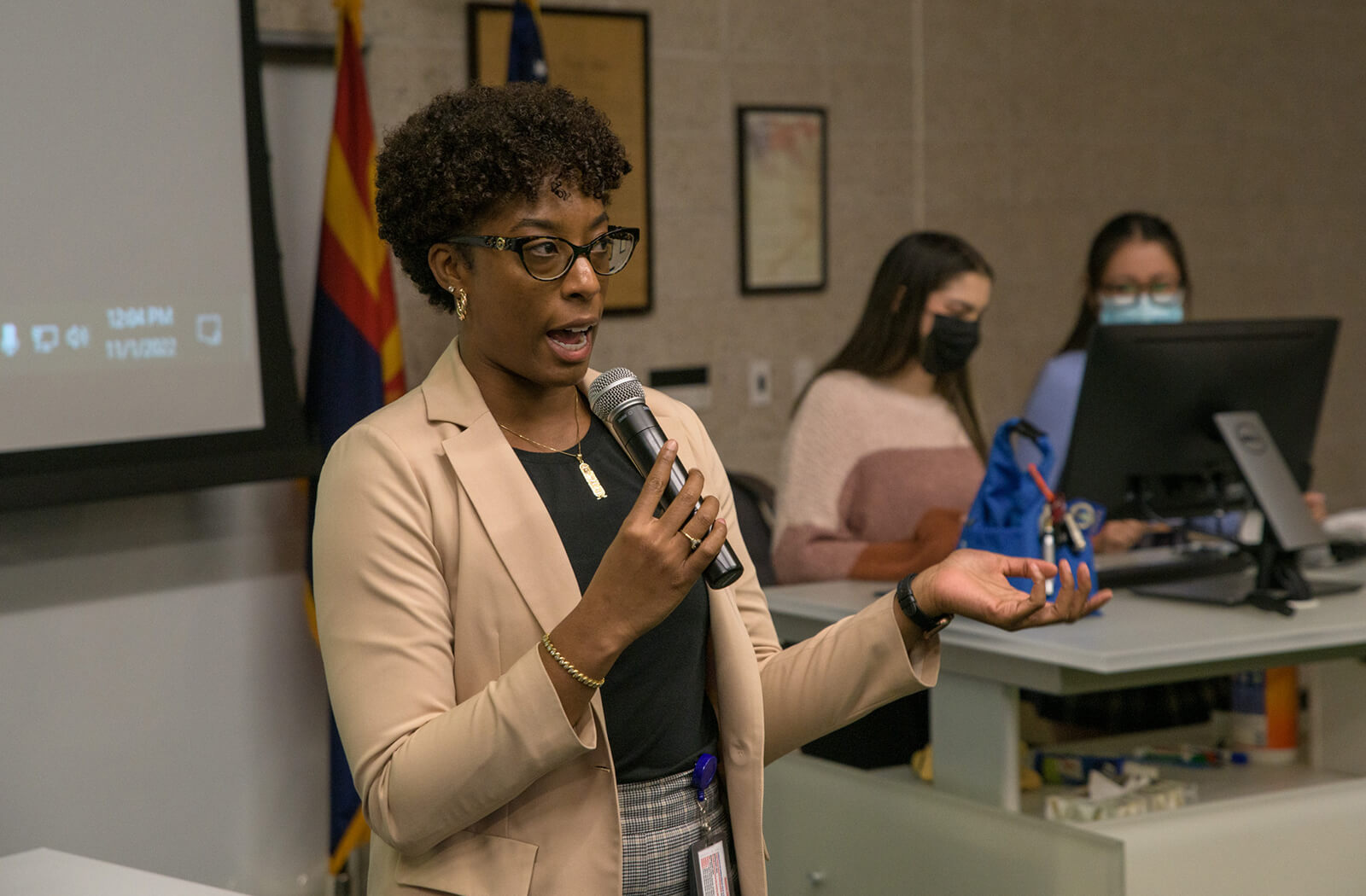 White Coats for Black Lives invited Pia Jordan to discuss her mother's time in the army during World War II
The University of Arizona College of Medicine – Phoenix's White Coats for Black Lives (WC4BL) chapter hosted an event featuring the Tuskegee Army Nurse Corp as part of the college's Office of Equity, Diversity and Inclusion's Health Month.
The Tuskegee Airmen were a group of primarily African American military pilots who trained near Tuskegee, Alabama, and fought during World War II. While the airmen are praised and remembered, the nurses who served those airmen are often forgotten.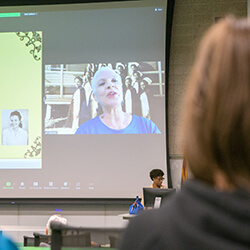 "I wanted to find a way to incorporate history and medicine, and that's when I discovered the Tuskegee Army Nurse Corps (ANC) Project, organized and directed by Mrs. Pia Jordan," said Shannon Alsobrooks, a second-year medical student and co-director for WC4BL. "She was so eager to speak at our event and share the story of her mother." Pia Jordan's mother was Louise V. Lomax Winters, a First Lieutenant and registered nurse who served in the Tuskegee Army Nurses alongside 27 other registered nurses in the ANC during the war.
Winters rarely discussed her time in the military with Jordan; it wasn't until Jordan started caring for Winters in her latter years that she became aware of her mother's time with the Tuskegee Airmen.
"In 2009, I started interviewing the nurses who were still living and some of the airmen who knew them," Jordan said. "I've heard from other children that the Tuskegee Airmen and nurses were just mom and dad, so we may not have realized the place they have in history."
Jordan found another colleague who was interested in the story of the nurses who served with the Tuskegee Airmen, and the two of them started working on a multimedia project called the Tuskegee Army Nurses Project. During her presentation at the college, Jordan gave a summary of the Tuskegee ANC's history and the stories she's gathered over the years from the 28 nurses who served during the war.
Because American culture was still inundated with segregation in the 1940s, it was difficult for Black men and women to enlist. For perspective, there were 50,000 white nurses who served in WWII compared to 500-600 Black nurses who served.
"African Americans were not yet part of the entire American scene," Jordan said. "It was hard enough for white women to be in the Army Nurse Corps because it was a male-dominated army, so you can imagine to be Black woman made it even more difficult."
Before Alsobrooks began her journey in medical school, she served in the Air Force. She said this was a valuable opportunity to use her platform to inspire students of all backgrounds to consider a career in service — in whatever form that may be.
"When I completed Air Force Officer Training at Maxwell Air Force Base, I was one of four African American medical student officers in a class of about 150 medical students," Alsobrooks said. "If it weren't for women like those who served in the ANC in World War II, there would be no place for me in the military, let alone military medicine."
Alsobrooks believes that students of all backgrounds can be inspired by the sacrifices of women like those who served in the ANC. She also said that these stories are important because they highlight the uplifting aspects of unheard African American history.
"We have learned a lot from the negative periods in history, but we can also learn from the successful times, too," Alsobrooks said. "History needs an audience in order to be remembered."
About the College
Founded in 2007, the University of Arizona College of Medicine – Phoenix inspires and trains exemplary physicians, scientists and leaders to optimize health and health care in Arizona and beyond. By cultivating collaborative research locally and globally, the college accelerates discovery in a number of critical areas — including cancer, stroke, traumatic brain injury and cardiovascular disease. Championed as a student-centric campus, the college has graduated more than 800 physicians, all of whom received exceptional training from nine clinical partners and more than 2,700 diverse faculty members. As the anchor to the Phoenix Bioscience Core, which is projected to have an economic impact of $3.1 billion by 2025, the college prides itself on engaging with the community, fostering education, inclusion, access and advocacy.