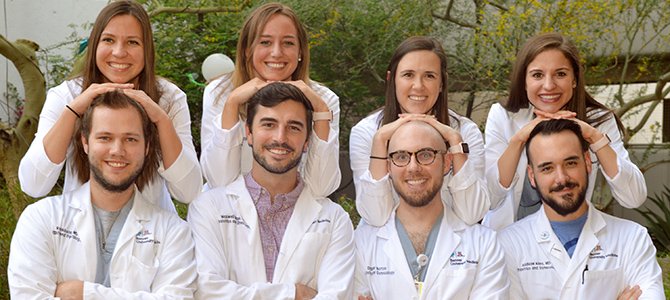 The Obstetrics and Gynecology Residency program offers comprehenseive education across the continuum of women's health care. Although graduates are Specialists in General Obstetrics and Gynecology, they receive widespread experience in all of the sub-specialties, including early exposure to all sub-specialties within the first two years to aid in career decisions.
Didactic Education
Daily didactic sessions (no long "teaching day") utilize flip classroom and interactive technology, offer catered lunch and a mix of faculty/resident led discussions.
Didactic Topics:
Daily:

Gynecology Morning Rounds.
Labor and Delivery Morning Rounds.

Weekly:

Grand Rounds.
QI – Patient Safety Conference (M&M).
Ultrasound Hands-on Sessions.
OB Conference.
Clinic Conference.
Gynecology Conference.

Monthly:

Perinatal.
Journal Club.
MIGS.
Sexual Health.
Tumor Board.
REI.
Primary Care.

Quarterly or Annually:

Resident Research Day.
Genetics.
Bioethics.
Business of Medicine.
Visiting Professors.