Getting Started:
Step one – Request an Event through Astra Schedule.
Step two – Select "EVENT Request Forms."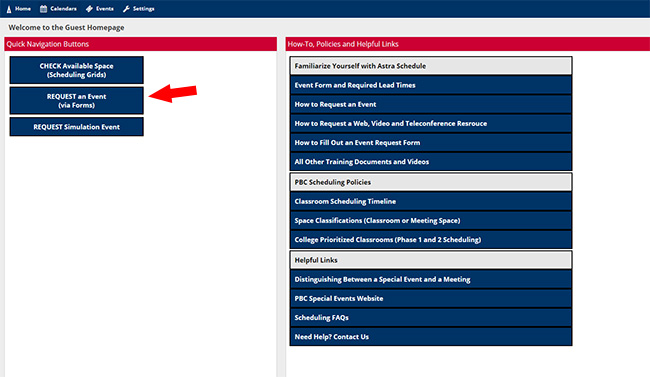 Step three – Select "Special Event – Auditorium (2210)" or "Special Event – Not In Auditorium" in the pull down menu and click "next."


Step four – Complete the Event Request form; provide as much detail as possible. Click on add meeting to populate date, time, etc.; then click on add meeting  again to process.
Step five – Click the Submit button located at the bottom of the page.