Michael Lee Zirulnik, PhD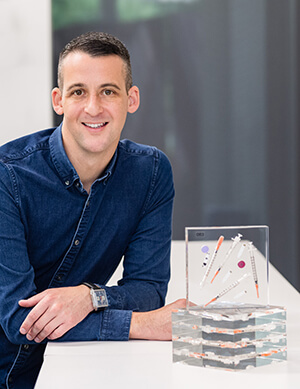 Michael Lee Zirulnik, PhD, was most recently associate director and faculty of a large university art museum; he served on the senior management team, providing organizational leadership, long-range planning and overall management of the museum.
Dr. Zirulnik's research, teaching, consulting and art practice focus on organizational effectiveness, negotiation and risk mitigation to improve relationships, enhance communication, and elevate productivity. His work is largely influenced by best practices in emergency services and aviation. Previously, he was lead designer of a firm based in NJ and NYC, and is the founder of a consultancy based out of Arizona. Dr. Zirulnik is also faculty of the University of Arizona College of Medicine – Phoenix Department of Bioethics and Medical Humanism — where he employs the arts and humanities to improve medical education, and delivery of care.
He serves on the leadership of the Training & Development Division, and is past chair of the Peace and Conflict Communication Division of the National Communication Association in Washington, D.C., where he also served as senior fellow at the Center for Arms Control and Non-Nuclear Proliferation. Zirulnik's writing appears in numerous publications,  including The Hill, VICE, The Howard Journal of Communications and Curator — The Museum Journal.