Wellness Wednesdays - Understanding and Reducing Stress
Wednesday, July 29, 2020 12:00 PM to 12:30 PM
Using Self-care to Fuel Bodies, Minds and Spirits
Amy Athey, MD, Associate Vice Provost and Chief Wellness Officer, University of Arizona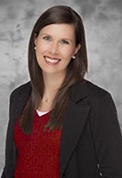 Everyone experiences stress. It is how you react to it that makes the difference to your physical and mental health. Constant or chronic stress can lead to a variety of medical conditions, including heart disease. Dr. Athey will offer ways to help you determine the causes of stress, and how you can cope with stress factors and enjoy life.
Amy Athey is a licensed psychologist who has led wellness initiatives in two previous campus roles at the University of Arizona and was recently named as the first Chief Wellness Officer for the campus. Athey came to the University in 2015 as the director of clinical and sports psychology in Arizona Athletics. During her 5 1/2 years in that role, she built out health and wellness services for student-athletes through partnerships across campus. These efforts included a sports psychiatry residency program to improve student-athletes' access to psychiatry services. Athey moved to Student Success and Retention Innovation about a year ago to improve students' access to mental health services as part of the strategic plan's Pillar 1, The Wildcat Journey. This included a program that embedded mental health experts in academic and non-academic units across campus.
About Wellness Wednesdays
UArizona Health Sciences is committed to creating a healthier community and helping individuals and families stay well through these challenging times by offering weekly 30-minute, interactive webinars. 
These webinars feature UArizona Health Sciences-affiliated faculty and staff members as presenters and provide information and tools to help support individuals as they navigate the new reality of Arizona's stay-at-home orders in response to the COVID-19 pandemic.
Questions? Contact Annemarie Medina, director, corporate and community relations – Tucson, UArizona Health Sciences, 520-621-6838