Wellness Wednesdays - Staying Connected Through the Generations in a Virtual World
Wednesday, May 27, 2020 12:00 PM to 12:30 PM
Staying Connected Through the Generations in a Virtual World
The Value of Family Sharing and Storytelling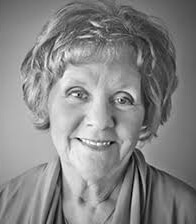 On Wednesday, May 27, join Lori Martin-Plank, PhD, a family and gerontology nurse practitioner, as she discusses a variety of ways that you can engage all members of your family to discover the untold rich and amazing stories within your family tree.
This is the perfect time to engage older family members and learn your family history. Get to know your relatives near and far. Using virtual tools and other resources, bring your entire family together and discover your background.
Dr. Martin-Plank teaches remotely in the University of Arizona Doctor of Nursing Practice Program at the College of Nursing. Her clinical practice has spanned several decades and includes family practice, mobile health, hospice, house calls and long-term care. She has presented nationally and internationally on topics related to older adult health, including exercise, polypharmacy and family caregiving. She is passionate about supporting older adult wellness and aging in place.
About Wellness Wednesdays
UArizona Health Sciences is committed to creating a healthier community and helping individuals and families stay well through these challenging times by offering weekly 30-minute, interactive webinars. 
These webinars feature UArizona Health Sciences-affiliated faculty and staff members as presenters and provide information and tools to help support individuals as they navigate the new reality of Arizona's stay-at-home orders in response to the COVID-19 pandemic.
Questions? Contact Annemarie Medina, director, corporate and community relations – Tucson, UArizona Health Sciences, 520-621-6838