Medical Student Hopes to Help Underserved Communities as a Family Physician
For four years, students at the University of Arizona College of Medicine – Phoenix have worked toward Match Day — the day students learn where they will spend the next several years as resident-physicians and a major step toward building their career in medicine. Match results are released nationally at Match Day ceremonies coordinated to occur at the exact same time across the country. Members of the Class of 2019 will receive letters showing where they will go for their residency training at 9:00 a.m. Friday, March 15. The UA College of Medicine – Phoenix is profiling several students in advance of Match Day 2019.
Meet Mia Wright
Mia Wright grew up in Tucson and attended Catalina Foothills High School. She moved to the Phoenix area while attending Barrett Honors College at Arizona State University, where she earned a bachelor's degree in microbiology with a minor in psychology.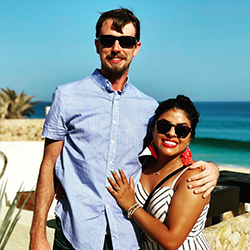 She had an interest in medicine as a youngster, but that interest was solidified as she gained experience addressing health disparities that exist domestically and abroad. Wright said she believed medicine could provide the proper training to allow her to participate in the direct care of patients, but also develop leadership skills so she could pursue lasting change in health care.
Wright has an important upcoming date in addition to Match Day. On May 10, she will be getting married. She said her fiancé, who is not in medicine, has been by her side since before medical school. "He has supported me endlessly, and we are so excited to start a new chapter of our life together."  
Choosing a Specialty
"Throughout medical school, I kept an open mind, but found that I had interests in women's health, outpatient procedures and providing care in limited-resource settings. As I reflected on my third-year rotations, I realized I wanted my role as a physician to be broad and flexible. Wanting to serve a broad scope of underserved patients and their communities, I decided to pursue family medicine because I felt it is the best way for me to provide care to patients in need, while also working at a community and national level to address gaps in care."
Why sHe Chose the College of Medicine – Phoenix
"The culture established at the UA College of Medicine – Phoenix is astounding. Everyone is very welcoming, supportive and it's never a competition. Medical school is hard enough, so it was really exciting to be a part of a community that was genuinely rooting for you. The faculty support was another major plus that has remained consistent throughout all four years." 
Extracurricular Activities
"I was a volunteer and eventually co-Community Health Initiative – Phoenix (CHIP) Leader for the Student Health Outreach and Wellness (SHOW) Clinic serving the Phoenix homeless community. I also was a tutor from my second year of medical school until graduation for block, Step 1 and Step 2 exams. As part of the Integrative and Preventive Medicine Interest Group, I helped coordinate affordable yoga classes on campus for all our health profession students. In my free time, I enjoy going to boxing and yoga classes." 
Favorite Medical School Memory
"After first- and second-year, it becomes really hard to stay in contact with classmates because you simply don't see each other that often. Some of my favorite memories are using a walkie-talkie app to stay in contact with two of my classmates. We talked nearly every day of third- and fourth-year, even when we weren't on the same rotations or schedule. I have fond memories of talking about life, family, tough times on rotations and the daily grind of being a medical student. Their support has meant everything to me."
Advice to Medical Students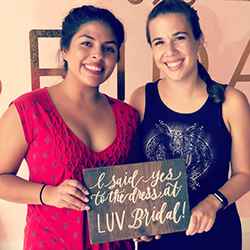 "Do your best to maintain balance in your life as you work through the various milestones of medical school. It can be so easy to put exercise, health, wellness, family and fun on the backburner when you feel like you don't have time for anything else. I found that the times I felt the worst were the months where I just stopped taking time for things that made me feel good. If that's an hour of Netflix before bed, then go for it!"
Categories