In a purposeful effort to broaden our students' educational experiences beyond targeted organ-systems and clinical specialties, our college has constructed several ways to seamlessly bridge learning opportunities across the entire curriculum. Our Longitudinal Curricular Themes (LCTs) are central to this integration and include:
Behavioral and Social Sciences.
Ethics.
Public Health, Prevention and Health Promotion.
Health Care Transformation.
Cultural Competency.
Evidence-Based Medicine.
Precision Medicine.
Interprofessional Education and Practice.
Gerontology.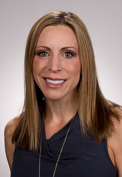 Erin Nelson, PsyD, Associate Professor in the Educator Scholars Track of our Department of Psychiatry, is Director of the Behavioral and Social Sciences Theme for our college. Over the four year curriculum, Dr. Nelson — along with College of Medicine – Phoenix colleagues from our department, as well as others — works with our students, emphasizing topics such as excellence in patient care through superior empathy and communication skills; recognition of psychosocial correlations between health and disease; development of physician insight, self-awareness, self-reflection and self-care skills; respect for diversity; and much more. Faculty interested in participating in the Behavioral and Social Sciences Theme can contact Dr. Nelson.