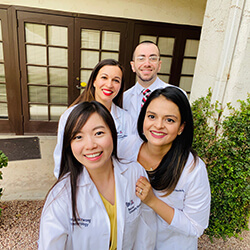 The Orthpaedic Sports Medicine faculty physicians have extensive leadership and teaching experience with greater than 50 years combined.  Additionally, the Primary Care Sports Medicine Fellowship faculty physicians and fellows contribute to didactic lectures and participate in the monthly journal club.  
Evan Lederman, MD, Program Director, is very involved in multiple professional organizations and has an extensive research portfolio.  Since 2020, he has been the Head Team Physician for the Phoenix Suns NBA Team.  He plays a significant role in developing and coordinating the multidisciplinary conference, "Banner Sports Medicine Bi-Annual Update and Education Series."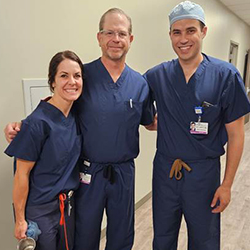 Faculty are experienced orthopaedic sports medicine physicians, including Evan Lederman, MD, Thomas Carter, MD, Anup Shah, MD, and Leah Brown, MD and Rafael Buerba Siller, MD.  Additionally, our staff of seven primary care sports medicine physicians are part of the team and actively participate in the education of the fellows to develop clinical skills to appropriately manage non-operative and operative care to return athletes to previous performance levels.  
The training program has been structured to allow more hands-on training in sports medicine and sports coverage including high school, college, and professional sports.