Staff, please follow the instructions below to verify that your personal information is correct in the UAccess system. Faculty, please reach out to the Office of Faculty Affairs to update your information or if you are familiar with the process, you can update your profile yourself.
UAccess Instructions for Updating Your Personal Information
Step 1:
Step 2:
From the main menu, select Employee/Manager Self Service.

Step 3:
Click on the Personal Information block.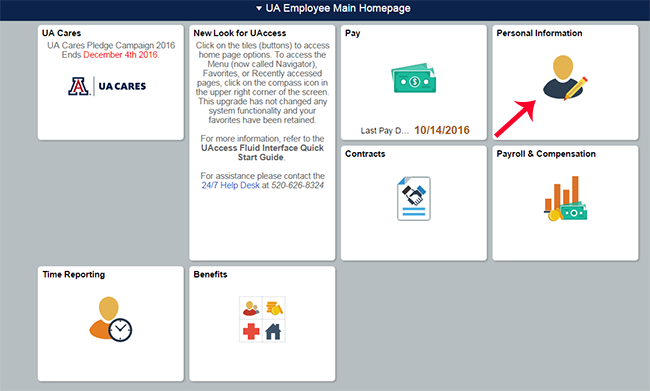 Step 4:
From this menu, you may update any of your personal information.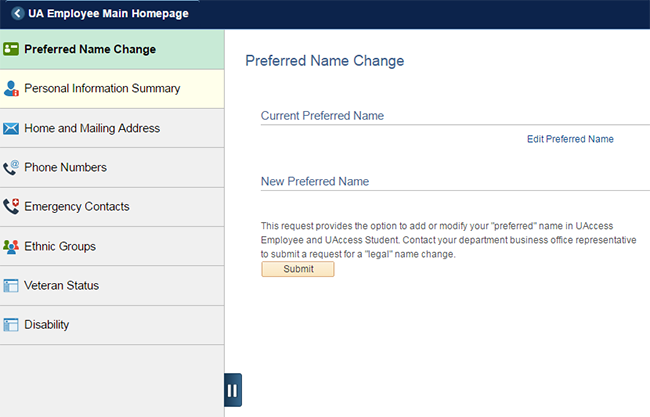 Examples
Updating Your Phone Numbers:​

Select Phone Numbers.
For Campus, enter your work phone number.
You may add your personal number under Home.
Important: For Work, click the box that says Preferred, as this will link that number to the Outlook Global Directory, as well as be the phone number used in the Phonebooks/Directories used on the web sites (Please refer to the image below for an example).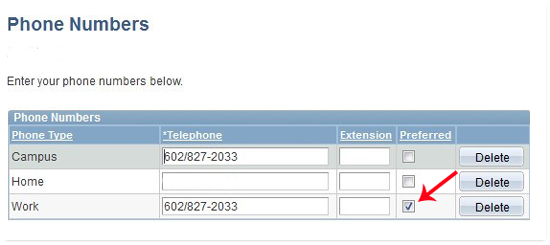 Updating Your Home Address:

Select Home and Mailing Address.
Click Edit and enter your new information.

​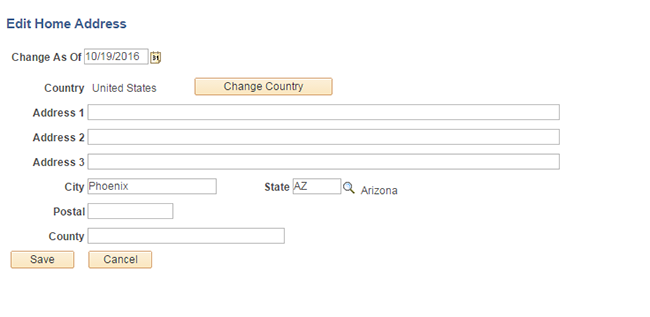 Step 5:
Always remember to click Save.
If the information that you need updating is not available in one of these area, please contact @email or call 602-827-2600.