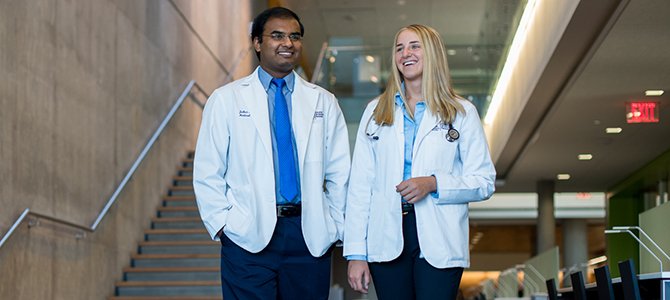 Help Shape the Future
All great institutions like the University of Arizona rely on generous support from people like you to help us shape the future of health care.
There are many ways for your gift to impact our ability to educate our physicians, advance cutting-edge research and improve the lives of the people of Arizona.
Every dollar contributes to a more rewarding student experience, breakthrough research and enhanced training. Each gift continues to elevate the College of Medicine – Phoenix as an innovative, world-class institution for medical education.
Giving Opportunities