Health Equity
Health Equity is achieved when every person has the opportunity to attain their full health potential and no one is disadvantaged from achieving this potential because of social position or other socially and historically determined circumstances. — National Center for Chronic Disease Prevention and Health Promotion
In 2020, the Curriculum Committee approved the theme change from Cultural Competency to Health Equity​. This transformation and reimagined global theme objectives signal a sharpened focus in the curriculum to prepare our students to recognize and address systemic and structural barriers to care. The Health Equity theme curricular content aims to train students to advocate for patients to achieve their full health capability, which continues to remain out of reach for vulnerable and marginalized groups.
The six major components of the theme are:
Health Equity.
Structural Competency.
Unconscious Bias.
Social Determinants of Health.
Health and Health Care Disparities.
Cultural Humility.
In addition to the above topics, we are also building out our four-year anti-racist curriculum (PDF)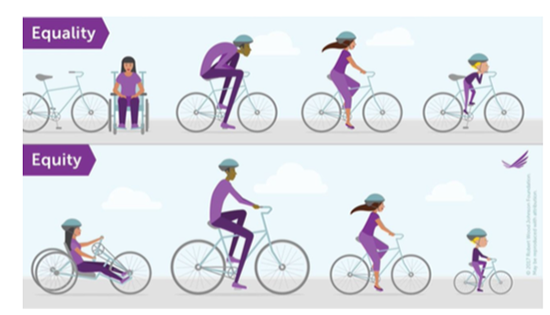 Source: Robert Wood Johnson Foundation
Contact