Banner – University Medical Center Phoenix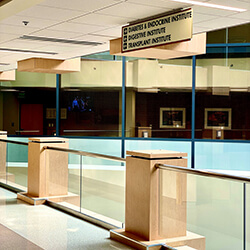 Banner – University Medical Center Phoenix, formerly Banner Good Samaritan Medical Center, is a nationally recognized academic medical center. The world-class hospital is focused on coordinated clinical care, expanded research activities and nurturing future generations of highly trained medical professionals who serve the community.
The Phoenix campus, long known for excellent patient care, is the new home for medical discoveries, thanks to our collaboration with the University of Arizona College of Medicine – Phoenix.
Patients with the most complex to the most common medical conditions seek us out for care. Moms-to-be from across the country choose to deliver babies at Banner – University Medical Center Phoenix because of our expertise in high-risk obstetrics care, including multiple births. Our Transplant Services Team saves thousands of lives each year with our advancements in caring for patients needing life-saving organ transplants and our Stroke Center makes a difference in the lives of patients with diseases, disorders and injuries of the brain, spine and nervous system.
Inpatient Beds – 685
Annual Admissions – 34,432
ED Visits – 57,835
Inpatient Surgeries – 18,656
Outpatient Surgeries – 9,789
Banner – University Medicine Transplant Institute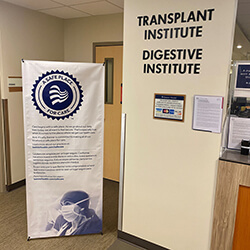 Banner – University Medicine Transplant Institute performed Arizona's first organ transplant — a kidney transplant — in 1969. It performed the state's first liver transplant in 1983, which was soon followed by combined kidney/pancreas transplantation. Arizona's first heart transplant was performed at Banner – University Medical Center Tucson, which also began performing lung transplants in the mid-1980s. 
The Transplant Institute is made of up two centers:
As one of the longest-running active programs in the Southwest, we have vast experience in organ transplantation. This enables us to provide this highly specialized clinical service to the patients who need it most. We are privileged to provide services to patients from across the southwestern United States. Our patient outcomes are excellent and reinforce our emphasis on excellent patient care.
The Transplant Institute has been a leader in the scientific advancement of transplantation over the past 40 years, and our specialists look forward to providing patients with even more options for transplantation as new treatments become available.