Experts Answer Commonly Asked Questions About the Coronavirus and Pediatric Care
As the COVID-19 pandemic evolves and we continue to adjust to the "new normal" of avoiding crowds, social distancing and frequent hand washing, many questions about health and safety remain in the forefront of our minds. Recently, many media reports have focused on how COVID-19 may be affecting children, especially with potentially serious illnesses.
Lisa Grimaldi, MD, an associate professor in the Division of Cardiovascular ICU, Candace Engelhardt, MD, a clinical assistant professor in Child Health, and Claire Bowey, MD, a clinical assistant professor in Family, Community and Preventive Medicine at the University of Arizona College of Medicine – Phoenix, answered commonly asked questions about how COVID-19 may affect children.
Lisa Grimaldi, MD
Dr. Grimaldi, who is also a pediatric critical care physician at Phoenix Children's Hospital, answered the following questions.
What do we know about COVID-19 in children?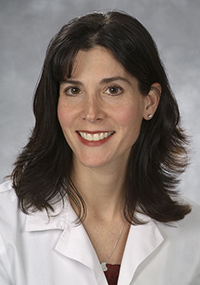 One of the most reassuring aspects of the coronavirus pandemic is that it spares children for the most part. According to the Center for Disease Control and Prevention, of the over 1.6 million confirmed cases in the U.S., only approximately 50,000 of them have been in the pediatric age group. Most children who have tested positive for the disease are either completely without symptoms or with only very mild disease. In fact, relatively few children have even required hospitalization.
Recently, however, reports have come out of Europe and New York that children are being hospitalized with a new disease that appears to be linked to COVID-19. This new disease, that is now being called multisystem inflammatory syndrome in children (MIS-C), appears similar to Kawasaki Disease — a rare pediatric condition that causes blood vessels in the body to become inflamed and at its worst, can cause life-threatening aneurysms of the arteries in the heart. Although MIS-C and Kawasaki Disease share some similarities, they do appear to be different entities.
The majority of children who have become ill from MIS-C have been previously healthy children between ages 1 and 16 and they have either tested positive for active COVID-19 infection or have antibodies to the virus suggesting that they were exposed to the virus at some point. These findings, along with the fact that MIS-C cases started to appear 4-6 weeks after the peak of active COVID-19 cases suggest that the disease is not caused by direct damage from the coronavirus itself, but rather from the body's immune system trying to fight off the virus.
What are the serious health risks to children from COVID-19?
When adults become seriously ill from COVID-19 infection, it is usually from a serious respiratory illness that makes it very difficult for them to breathe and for their lungs to provide enough oxygen to fuel their bodies. This disease process appears to be due to the direct impact the virus has on the lungs. In contrast, children rarely demonstrate these lung problems. Instead, it seems that the children who get sick from COVID-19 related MIS-C have an abnormal and exaggerated immune response after being exposed to the COVID-19 virus. For some reason, their body's response to fight the infection affects their organ function and they can develop shock and difficulty maintaining a normal blood pressure. They may require medications to support their blood pressure and organ function and in very rare instances, may require life support to do the job of their heart and lungs.
What are more serious signs to look for with MIS-C?
Most children who develop COVID-19 related MIS-C do not have the symptoms that we typically see in adults with COVID-19, such as breathing problems or a cough. Instead, most children will experience abdominal pain, vomiting or diarrhea. In addition, affected children may also demonstrate the typical symptoms of Kawasaki Disease including:
Fever, > 101 that persists for several days.
Red eyes.
Skin rash.
Red tongue.
Enlarged lymph nodes.
Swelling and redness of the hands and feet.
What can we expect if our child gets COVID 19 related multisystem inflammatory syndrome in children?
Remember, of the estimated hundreds of thousands of children who have contracted coronavirus in this country, the vast majority have had only very mild symptoms if at all. We still have a lot to learn about this disease in children; we do know COVID-19 related multisystem inflammatory syndrome in children is quite rare with only several hundred cases reported worldwide. Because of what we have learned from our colleagues around the world, it has become relatively easy to diagnose and begin treatment early. The good news is that MIS-C appears to respond very well to treatments and supportive care as the vast majority of children with this disease have recovered.
If your child has fever, abdominal pain and any of the symptoms above, be sure to contact your pediatrician as soon as possible.
Candace Engelhardt, MD
Dr. Engelhardt, a pediatrician at Phoenix Children's Hospital, answered the following questions.
Is it safe to bring my child to the pediatrician for their well child check?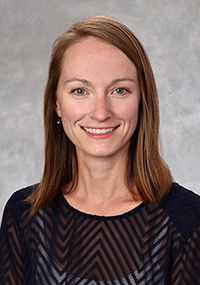 Yes! Most pediatrician offices have made changes to their schedules so that well children appointments are separated in the day from sick appointments. Also, most of the sick children are being seen via telemedicine, reducing the risk even more. While there is no vaccine for COVID-19 at this time, there are many vaccines that your child needs to protect them against other illnesses. It is extremely important to continue with your child's checkups.  If you are concerned, your pediatrician would be happy to explain the measures that their clinic is taking to keep you and your child safe.
What about breastfeeding and COVID-19?
If you are under investigation for COVID-19 or have tested positive for COVID-19 you can still breastfeed your newborn. No study to date has shown the presence of SARS-CoV-2 in breast milk. There are two options for mothers who wish to breastfeed. The first is to express breast milk (after appropriate breast and hand hygiene) and have another person bottle feed the infant until mother is either determined not to have COVID-19 or has been afebrile for 72 hours. The other option is direct breastfeeding the infant, but mother must use strict preventative precautions — including the use of a mask and strict breast and hand hygiene. Outside of feeding time, the infant should remain six feet away from mother until she has been afebrile for 72 hours and it has been a week since symptom onset, or it has been determined that she does not have COVID-19.
What about anxiety and children?
Children and teenagers are at risk for anxiety during this time, especially as their daily routines have changed. There has been an increase in pediatrician visits due to anxiety about COVID-19. Here are some tips to help your children if they seem to be suffering from anxiety:
Create a routine.
Check in frequently and listen.
Focus on what you can control.
Encourage positive thinking.
Stay connected with others.
Seek professional help early if needed.
Claire Bowey, MD
Dr. Bowey, a family medicine physician at HonorHealth Medical Group, answered the following questions.
What are the best preventive measures to protect children from contamination when a family member is sick with COVID19?
I have been asked this question many times by patients in multigenerational homes where a family member has COVID-19. Children are often too young to understand the necessity of social distancing, but they are quick learners and will follow the lead of an adult. Although it is no easy task, here are some general guidelines that will help reduce the spread of the virus to other family members:
Everyone in the home should wash hands often, especially after coughing or sneezing. Use soap and water and wash for at least 20 seconds. If soap and water aren't available, use an alcohol-based hand sanitizer. Singing songs while hand washing will make it fun and a good bonding time. Studies have shown spread of the virus is greatly reduced by frequent hand washing.
Cover coughs and sneezes with a tissue, throw the tissue away, then wash hands right away with soap and water for at least 20 seconds.
Limit contact with the family member who is sick. If possible, have that family member stay in a separate bedroom and use a separate bathroom.
As much as possible the family member who is ill should avoid contact with other family members and pets. This can be difficult if the family member who is sick is a parent. In this instance, wearing a mask around your child will help reduce spread.
Don't share personal household items. These include bedding, towels, cups and glasses, and eating utensils. Wear gloves when doing laundry for a family member who is sick and wash under high temperature with soap.
Clean and disinfect your home every day. Use household cleaners and disinfectant wipes or sprays. Take special care to clean things that you grab with your hands. These include doorknobs, remote controls, phones, as well as handles on your refrigerator and microwave. And don't forget countertops, tabletops, bathrooms, toys and computer keyboards.
Wear a cloth face cover when you are around other people. It can help stop the spread of the virus when speaking, coughing or sneezing. Cloth face coverings are for use only by people older than two-years old who are not having trouble breathing. Do not leave a child alone while they are wearing a face covering.
The QA originally appeared in the newsletter of Senator Lela Alston.