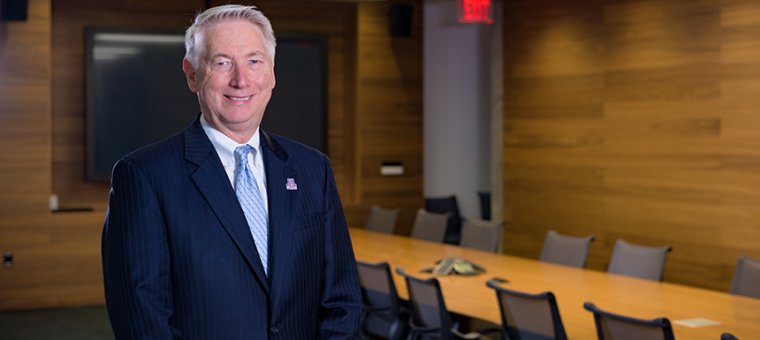 Greetings Campus,
We give thanks for many things in November. A classic symbol of abundance is the cornucopia, and ours at the University of Arizona College of Medicine – Phoenix is overflowing this year.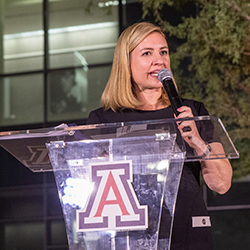 First and foremost, I want to thank everyone for making this year's AAMC Learn Serve Lead Conference a tremendous success. Through your incredible effort, the innovative work at the UA College of Medicine – Phoenix was showcased to academic leaders throughout the country. More than 4,800 people witnessed how Phoenix has become a bioscience hub with our medical school at the center of it all.
Our "Arizona Nights" reception attracted 300 visitors, who were delighted to tour the facilities and engage with faculty, researchers, staff and students. We were so pleased to have Michael Dake, MD, and Mayor Kate Gallego join us for the highlight of the evening, as we announced that the college has been given the green light to increase our class size from 80 to 100 starting in July 2020.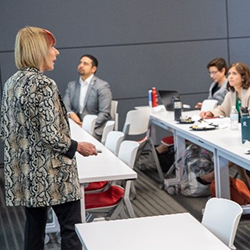 We hosted more than 500 guests on our campus as they attended various special interest group meetings, including the Women in Science and Medicine symposium, luncheon for the Executive Leadership in Academic Medicine members, reception for the AAMC LBGTQ+ group and the Dean's Assistants 25th anniversary dinner. It truly was our turn to shine.
Many of these memorable moments were captured in our recap video.
The Flinn Foundation has been a longtime friend and supporter of our college, and I am honored to announce that the foundation has committed to fund the popular Buffmire Lecture Series for another five years. The series has brought renowned speakers in medicine to the UA Colleges of Medicine in Phoenix and Tucson twice a year since 1998.
I hope you enjoy some quality time with friends and family over Thanksgiving and take a few moments to reflect on your blessings.
Sincerely,
Guy L. Reed, MD, MS
Dean and Valley of the Sun Professor
UA College of Medicine – Phoenix