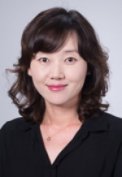 Contact:
University of Arizona College of Medicine - Phoenix ABC-1 Building 425 North 5th Street, Phoenix, AZ 85004
Building
AZ Biomedical Collaborative 1
Assistant Professor
Assistant Professor - Basic Medical Sciences
Faculty
Basic Medical Sciences
Education
Postdoctoral Fellowship: Cardiovascular Medicine and Radiology, Stanford University, Stanford Cardiovascular Institute, 2015
PhD: Biomedical Engineering, Virginia Polytechnic Institute and State University, 2010
Representative Recent Publications
Lee WH, Ong SG, Zhou Y, Tian L, Bae HR, Baker N, Whitlatch A, Mohammadi L, Guo H, Nadeau KC, Springer ML, Schick SF, Bhatnagar A & Wu JC (2019). Modeling Cardiovascular Risks of E-Cigarettes With Human-Induced Pluripotent Stem Cell-Derived Endothelial Cells. J Am Coll Cardiol. Vol. 73(21), 2722-2737.
Guo H, Tian L, Zhang JZ, Kitani T, Paik DT, Lee WH & Wu JC (2019). Single-Cell RNA Sequencing of Human Embryonic Stem Cell Differentiation Delineates Adverse Effects of Nicotine on Embryonic Development. Stem Cell Reports. Vol. 12(4), 772-786.
Ong SB, Lee WH, Shao NY, Ismail NI, Katwadi K, Lim MM, Kwek XY, Michel NA, Li J, Newson J, Tahmasebi S, Rehman J, Kodo K, Jang HR & Ong SG (2019). Calpain Inhibition Restores Autophagy and Prevents Mitochondrial Fragmentation in a Human iPSC Model of Diabetic Endotheliopathy. Stem Cell Reports. Vol. 12(3), 597-610.
Ong SG, Lee WH, Zhou Y & Wu JC (2018). Mining Exosomal MicroRNAs from Human-Induced Pluripotent Stem Cells-Derived Cardiomyocytes for Cardiac Regeneration. Methods Mol Biol. Vol. 1733, 127-136.
Lee WH, Chen WY, Shao NY, Xiao D, Qin X, Baker N, Bae HR, Wei TT, Wang Y, Shukla P, Wu H, Kodo K, Ong SG & Wu JC (2017). Comparison of Non-Coding RNAs in Exosomes and Functional Efficacy of Human Embryonic Stem Cell- versus Induced Pluripotent Stem Cell-Derived Cardiomyocytes. Stem Cells. Vol. 35(10), 2138-2149.
More publications from this Faculty on
Research Interests
Induced pluripotent stem cells (iPSCs), Environmental Toxicology, Cardiovascular disease modeling
Research Summary
The Lee lab focuses on the use of human induced pluripotent stem cells (iPSCs) to study the interplay between environmental exposure and the development of cardiovascular diseases. We seek to achieve this understanding by various cellular, genetic and biochemical approaches coupled with patients' data. A recent focus of our research is to develop a cellular model of human origin to assess potential cardiovascular susceptibility associated with radiation and e-cigarette/cigarette use.