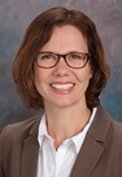 Contact:
Research Associate Professor
Research Associate Professor - Basic Medical Sciences
Faculty
Basic Medical Sciences
Education
Postdoctoral Fellowship: Neuroscience, Johns Hopkins University, 2004
PhD: Physiology, University of Toronto, 1999
Representative Recent Publications
Moore S, Alsop E, Lorenzini I, Starr A, Rabichow BE, Mendez E, Levy JL, Burciu C, Reiman R, Chew J, Belzil VV, W Dickson D, Robertson J, Staats KA, Ichida JK, Petrucelli L, Van Keuren-Jensen K & Sattler R (2019). ADAR2 mislocalization and widespread RNA editing aberrations in C9orf72-mediated ALS/FTD. Acta Neuropathol. Vol. 138(8), 49-65.
Manzo E, Lorenzini I, Barrameda D, O'Conner AG, Barrows JM, Starr A, Kovalik T, Rabichow BE, Lehmkuhl EM, Shreiner DD, Joardar A, Liévens JC, Bowser R, Sattler R & Zarnescu DC (2019). Glycolysis upregulation is neuroprotective as a compensatory mechanism in ALS. Elife. Vol. 8, 45114.
Xu W, Bao P, Jiang X, Wang H, Qin M, Wang R, Wang T, Yang Y, Lorenzini I, Liao L, Sattler R & Xu J (2019). Reactivation of nonsense-mediated mRNA decay protects against C9orf72 dipeptide-repeat neurotoxicity. Brain. Vol. 142(5), 1349-1364.
Miller SJ, Philips T, Kim N, Dastgheyb R, Chen Z, Hsieh YC, Daigle JG, Datta M, Chew J, Vidensky S, Pham JT, Hughes EG, Robinson MB, Sattler R, Tomer R, Suk JS, Bergles DE, Haughey N, Pletnikov M, Hanes J & Rothstein JD (2019). Molecularly defined cortical astroglia subpopulation modulates neurons via secretion of Norrin. Nat Neurosci. Vol. 22(5), 741-752.
Chou CC, Zhang Y, Umoh ME, Vaughan SW, Lorenzini I, Liu F, Sayegh M, Donlin-Asp PG, Chen YH, Duong DM, Seyfried NT, Powers MA, Kukar T, Hales CM, Gearing M, Cairns NJ, Boylan KB, Dickson DW, Rademaker, Zhang YJ, Petrucelli L, Sattler R, Zarnescu DC, Glass JD & Rossoll W (2018). TDP-43 pathology disrupts nuclear pore complexes and nucleocytoplasmic transport in ALS/FTD. Nat Neurosci. Vol. 21(2), 228-239.
More publications from this Faculty on
Research Interests
Neurodegenerative Diseases, Induced pluripotent stem cells (iPSCs), Amyotrophic Lateral Sclerosis
Research Summary
The Sattler laboratory studies cellular and molecular mechanisms of neurodegeneration in CNS disorders including amyotrophic lateral sclerosis (ALS) and frontotemporal dementia (FTD) with a particular interest in the role of synaptic dysfunction. We utilize different disease models including patient-derived human induced pluripotent stem cells, patient autopsy brain tissue and animal models of disease and employ state of the art molecular, biochemical and microscopy technologies.