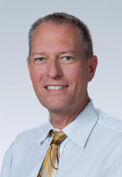 Contact:
University of Arizona College of Medicine - Phoenix 425 North 5th Street, Phoenix, AZ 85004
Professor & Interim Co-Chair & Director, Center for Applied NanoBioscience and Medicine
Professor - Basic Medical Sciences
Interim Co-Chair - Basic Medical Sciences
Professor - Interdisciplinary Oncology
Director, Center for Applied NanoBioscience and Medicine - Academic Affairs
Faculty
Basic Medical Sciences; Basic Medical Sciences; Interdisciplinary Oncology; Academic Affairs
Education
PhD: Applied Physics, University of Geneva, 1993
MBA: Finance, Rutgers, The State University of New Jersey, 2000
Representative Recent Publications
Lacombe J, Cretignier T, Meli L, Wijeratne EMK, Veuthey JL, Cuendet M, Gunatilaka AAL & Zenhausern F (2020). Withanolide D Enhances Radiosensitivity of Human Cancer Cells by Inhibiting DNA Damage Non-homologous End Joining Repair Pathway. Front Oncol. Vol. 9, 1468.
Gu J, Norquist A, Brooks C, Repin M, Mukherjee S, Lacombe J, Yang J, Brenner DJ, Amundson S & Zenhausern F (2019). Development of an integrated fingerstick blood self-collection device for radiation countermeasures. PLoS One. Vol. 14(10), e0222951.
Taraboletti A, Goudarzi M, Kabir A, Moon BH, Laiakis EC, Lacombe J, Ake P, Shoishiro S, Brenner D, Fornace AJ Jr & Zenhausern F (2019). Fabric Phase Sorptive Extraction-A Metabolomic Preprocessing Approach for Ionizing Radiation Exposure Assessment. J Proteome Res. Vol. 18(8), 3020-3031.
Chen P, Gates-Hollingsworth M, Pandit S, Park A, Montgomery D, Aucoin D, Gu J & Zenhausern F (2019). Paper-based Vertical Flow Immunoassay (VFI) for detection of bio-threat pathogens. Talanta. Vol. 191, 81-88.
Yang J, Hurth C, Nordquist A, Smith S & Zenhausern F (2019). Integrated Microfluidic System for Rapid DNA Fingerprint Analysis: A Miniaturized Integrated DNA Analysis System (MiDAS)-Swab Sample-In to DNA Profile-Out. Methods Mol Biol. Vol. 1906, 207-224.
More publications from this Faculty on
Research Interests
Platform development, medical devices and procedures
Research Summary
Research interests comprise of technology development for molecular diagnostics and advanced bioanalytical techniques for early detection, biomarkers discovery and assay development for studying human host-microbiome interactions, infections, neuroscience and cardiovascular diseases. Nanobioscience and microfluidics enable automation of sample preparation suitable for point-of-care diagnostics and global health. Radiomics and physical sciences in oncology also enable precision health.