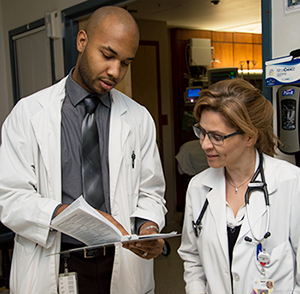 Orientation
A mandatory 4th-Year Curriculum orientation will be provided prior to the scheduling period. Students will learn about policies, requirements for graduation, scheduling processes and important dates. Complete scheduling details will also be provided in one45. 
Scheduling Forms and Resources are available in one45.
Student Feedback on Electives/Instructors
Students are required to complete an elective evaluation for each site in one45. Faculty receive anonymous student feedback at the mid-point and end-point of the academic year after grades have been submitted.
See the full policy: Course and Faculty Evaluation By Student
Student Electives Catalog
Information on current Year 4 electives. Course availability and course numbering are subject to change.