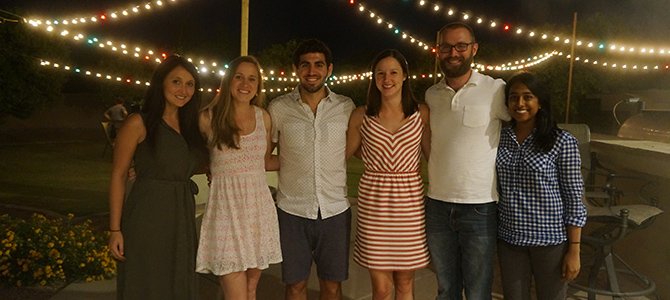 Selection Criteria
We are looking for self-motivated individuals who are committed to their own excellence; people who prioritize their own wellness and the well-being of our Med-Peds Community.
Interested candidates will need to create an account with the Electronic Residency Application Service ("ERAS") program from the Association of American Medical Colleges ("AAMC"). Candidates can access the ERAS program by visiting AAMC FREIDA, program code: 7000314001.
We Require:
Application to be submitted through ERAS*.
Three (3) letters of recommendation (does not have to include a letter from the Chairman of Pediatrics).
Passing USMLE/COMLEX 1 scores to be considered for an interview.
Passing USMLE/COMLEX 1 and 2 scores submitted before rank list submission. 

*Please note: We do not sponsor any visas.
Contact
For more information about the University of Arizona Combined Internal Medicine/Pediatrics Program or information regarding our fourth year student rotations, please contact: