The Banner – University Medical Center Phoenix Minimally Invasive Gynecologic Surgery (MIGS) Fellowship is a comprehensive two-year program designed to advance the fellow's surgical skills and confidence level in multiple areas of surgical gynecology. Our full academic integration with the University of Arizona College of Medicine – Phoenix will allow for ample research, academic and didactic opportunities to enhance the fellow's learning and training experience. 
Our comprehensive curriculum will encompass all facets of MIGS, including: vaginal hysterectomy, hysteroscopic procedures, in-office endometrial ablation and tubal occlusion procedures, laparoscopy and robotics. Our diverse core faculty will include surgeons from several different specialties allowing for exposure to a variety of different procedures and techniques to maximize the fellow's surgical repertoire. During the two-year program the fellows will rotate through the general gynecology service, general surgery, colorectal surgery, urology, female pelvic medicine reconstruction surgery and gynecology. At the end of their two-year training program, fellows will have the ability to function as independent gynecologic surgical consultants.
The fellows will be expected to actively participate in the teaching of OB/GYN residents and medical students. The fellows will be expected to present a Grand Rounds topic related to MIGS twice a year. Morning GYN Rounds will be conducted with the residents.
Our unique state-of-the-art Simulation Center offers our fellows a unique opportunity for surgical simulation training, allowing 24/7 access to hysteroscopic, laparoscopic and robotic skills set training. We are the only simulation program in the world that is accredited as an entire system. As such, each fellow will be expected to present their work every year at the national level (AAGL) with the intention of submitting a manuscript for a peer review publication; i.e. Journal of Minimally Invasive Surgery, Green Journal, etc.
The fellows will enter the program as a PGY5/6. Salary and benefits are commensurate with hospital guidelines. There will be opportunity for moonlighting available. There is no OB call coverage requirement.
Program Directors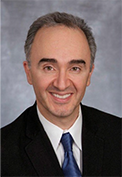 Jamal Mourad, DO
Program Director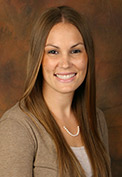 Rachael Smith, DO
Associate Program Director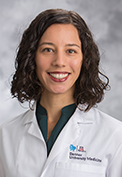 Nichole Mahnert, MD
Associate Program Director