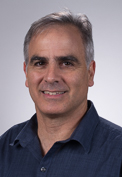 The College of Medicine – Phoenix students asked Jonathan Cartsonis, MD, to share why a student should enroll in a rural health elective or consider the Rural Health Professions Program (RHPP).
1. Like a first-born child, you will likely be showered with individualized attention directly from a seasoned, enthusiastic and doting attending (I might be exaggerating a little bit). Rural doctors are in short supply and the clinic faculty, staff and patients will want to convince you to return one day as a board-certified physician. You will surely feel the difference your first day in a rural clinical site.
2. Concentrated Clinical Experience: It's exciting for both faculty and staff in rural areas to have a UA COM-P student on site, and so it's common to be pulled from the room to examine another clinician's patient with interesting physical findings and/or rare diagnosis. You may see all of the most interesting patients who have come to the clinic or hospital that day.
3. First Point of Contact with an Undiagnosed Patient: As you gain independence and see patients on your own, you may be the one to diagnose pyelonephritis, CHF, or COPD exacerbation. You will tap into your clinical toolkit and hone new skills just as a licensed physician would do.
4. Opportunity to do Procedures: Working with a rural surgeon usually means that rather than blindly retracting bowel in the surgical field as you stand wedged between an intern and a third-year resident, you yourself will be the first assist. The chance to function beyond your usual medical education level is a very exciting part of the rural experience.
5. Travel to some of the most dramatically beautiful and culturally interesting areas in the US, right here in the Southwest. As an example, you might work in Yuma, bordered on three sides by Mexico, where 90 percent of US winter lettuce is grown and where you engage personally in issues surrounding farm labor, immigration and the socio-political dynamics involved in border health.
6. Avoid a Thermally Challenging Phoenix Summer.
7. Achieve a Higher Academic Level: Longitudinal studies of medical students show that long-duration rural placements produce medical students who perform better academically — including on board exams. Additionally, residency directors often note that rural-educated students develop clinical confidence beyond their urban counterparts.
8. Work with the Underserved: The inadequate supply of rural physicians is a chronic public health problem. It magnifies the disparity that rural patients are older, have higher rates of chronic disease and lower likelihood of being insured than urban counterparts. At some of Arizona settings, patients live on a reservation without benefit of drinking water or electric utility service.
We encourage you to take advantage of some of these singular educational opportunities. Your fourth-year elective may be your last chance to experience rural southwest medical practice. Please make an appointment to talk to us about your interest in the various possibilities, including family medicine, psychiatry, surgery, and pediatrics (some of which are under development).
Dr. Cartsonis is the director of the Rural Health Professions Program (RHPP) and clinical assistant professor in the Department of Family, Community and Preventive Medicine at the College of Medicine – Phoenix.