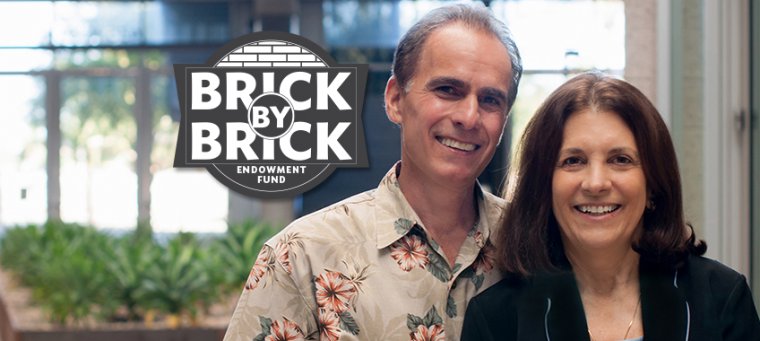 Build a Healthier Arizona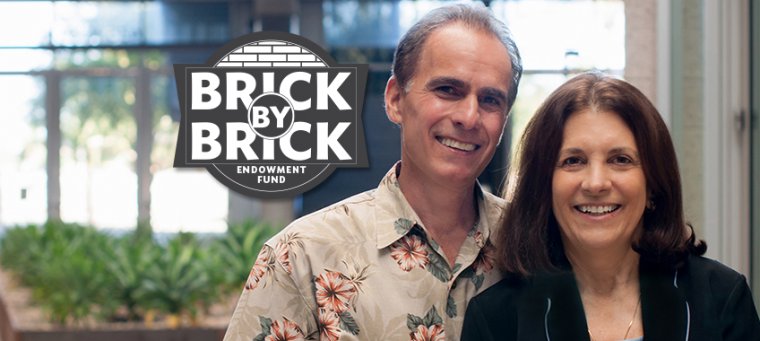 The University of Arizona College of Medicine – Phoenix is thrilled to announce the Brick by Brick Endowment Fund to Build a Healthier Arizona. Community members, faculty, students and staff are invited to make a $250 investment in the College and leave a permanent legacy behind with a brick displayed in your honor in the Health Sciences Education Building canyon.
Meet The Kayes: They purchased a brick to honor their son, Bryan Kaye, MD, who graduated from the UA College of Medicine – Phoenix in 2013. "We felt he would permanently be part of this institution with having this brick there, and with graduation from medical school, we thought what better way to honor him, which I think other parents should do for their child too," explained Wendy Kaye, MD.

Be like the Kayes.
"My wife and I thought it was not only a great way to not only honor Bryan, but to give back to the school for having launched our son into a career in emergency room medicine," said Marty Kaye, MD.
Purchase a Brick
Secure online registration form on the UA Foundation web site.
Questions?
Contact Liz Kaplan, senior director of Development, 602-827-2798.
Donations to the Brick by Brick Endowment Fund are 100% tax deductible.
Topics
About the College
Founded in 2007, the University of Arizona College of Medicine – Phoenix inspires and trains exemplary physicians, scientists and leaders to optimize health and health care in Arizona and beyond. By cultivating collaborative research locally and globally, the college accelerates discovery in a number of critical areas — including cancer, stroke, traumatic brain injury and cardiovascular disease. Championed as a student-centric campus, the college has graduated 593 physicians, all of whom received exceptional training from nine clinical partners and more than 2,400 diverse faculty members. As the anchor to the Phoenix Biomedical Campus, which is projected to have an economic impact of $3.1 billion by 2025, the college prides itself on engaging with the community, fostering education, inclusion, access and advocacy.