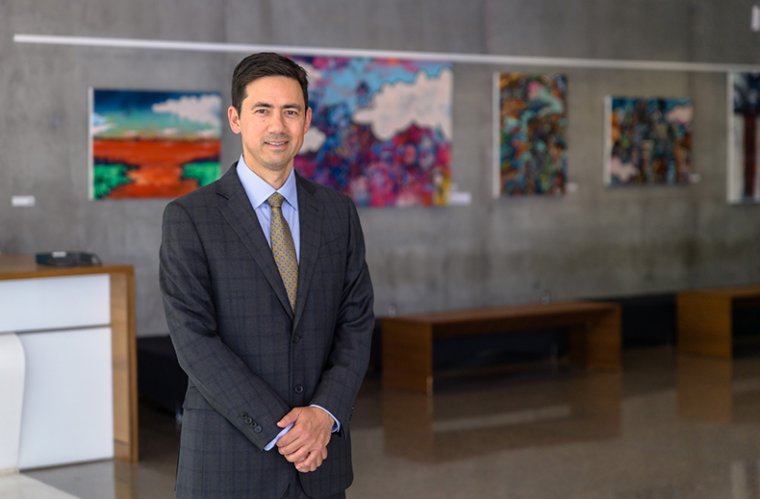 Chair Named for the Department of Neurosurgery at Banner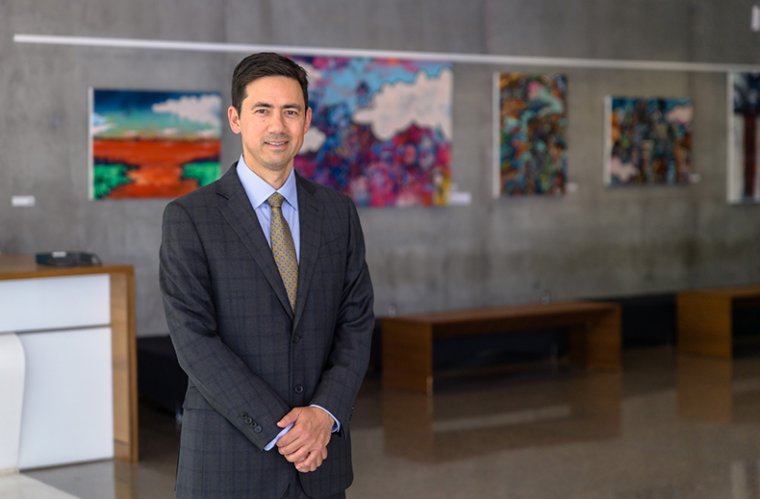 Peter Nakaji, MD, has been named University of Arizona College of Medicine – Phoenix Chair of the Department of Neurosurgery at Banner – University Medical Center Phoenix.
Dr. Nakaji is an internationally known neurosurgeon, who has published more than 200 peer-reviewed papers and holds more than two dozen patents.
Dr. Nakaji has received a number of teaching awards and has served for nearly a decade as the program director for the Neurosurgery residency at Barrow Neurological Institute. In his role as department chair at Banner Health, Dr. Nakaji will extend neuroscience training for medical students, residents and fellows.
In addition to treating complex diseases of the brain, Dr. Nakaji is a pioneer in the area of neuroendoscopy for "keyhole" treatment of conditions such as trigeminal neuralgia and colloid cysts. He has a passion for technically-demanding brain surgery and is a respected authority in the treatment of aneurysms, arteriovenous malformations, cavernous malformations, moyamoya disease, extracranial-intracranial bypass, carotid artery disease, as well as brain and skull base tumors.
Dr. Nakaji completed his residency at the University of California – San Diego. He received additional fellowship training in endoscopic neurosurgery at the Centre for Minimally Invasive Neurosurgery in Sydney, Australia, under the direction of Charles Teo, MD. He completed a second fellowship in cerebrovascular and skull base surgery at Barrow Neurological Institute at Dignity Health St. Joseph's Hospital and Medical Center in Phoenix under Robert Spetzler, MD, before joining the staff as an attending neurosurgeon in 2004.
Topics
About the College
Founded in 2007, the University of Arizona College of Medicine – Phoenix inspires and trains exemplary physicians, scientists and leaders to optimize health and health care in Arizona and beyond. By cultivating collaborative research locally and globally, the college accelerates discovery in a number of critical areas — including cancer, stroke, traumatic brain injury and cardiovascular disease. Championed as a student-centric campus, the college has graduated 593 physicians, all of whom received exceptional training from nine clinical partners and more than 2,400 diverse faculty members. As the anchor to the Phoenix Biomedical Campus, which is projected to have an economic impact of $3.1 billion by 2025, the college prides itself on engaging with the community, fostering education, inclusion, access and advocacy.