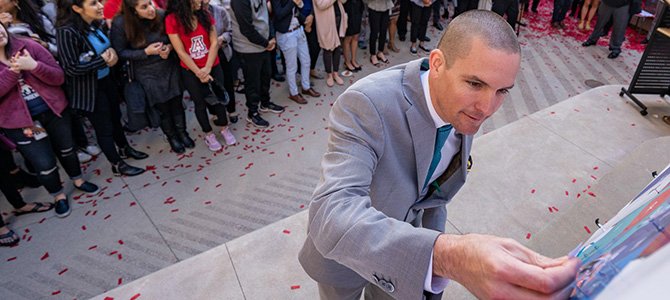 Commencement Profile: Nathan Goff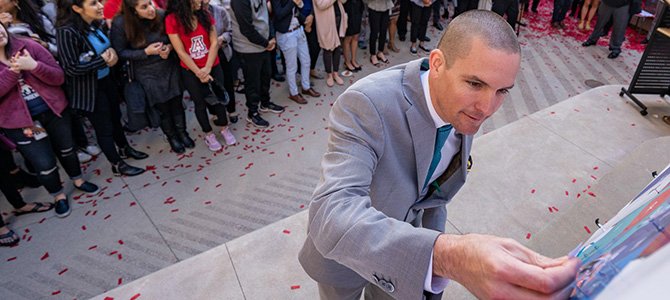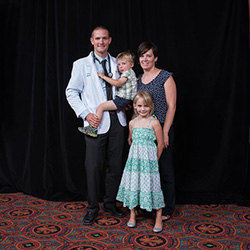 Nathan Goff is an Arizona native from Prescott, where he continues to live with his wife and two children. He attended Northern Arizona University and earned his bachelor's degree in philosophy in 2003. Afterward, he spent 13 years in Emergency Medical Services, 10 of those as a paramedic. He completed most of his pre-medical courses at Yavapai College in Prescott. He chose emergency medicine as his specialty and after graduation, he will continue training in emergency medicine at the University of Cincinnati Medical Center.
Goff identifies as a rural person. He enjoys small communities, so the University of Arizona College of Medicine – Phoenix's Certificate of Distinction (COD) in Rural Health was a great fit for him. He was able to complete his rotations in his hometown.
"It was an amazing experience to be able to serve my community in this way," he said, adding that one of his most heart-warming memories was participating in the care of a woman who cared for him in the church nursery when he was an infant. "Taking a step back, I enjoyed observing on a daily basis how the physicians I worked with were deeply embedded in the fabric of the community."
Goff rotated through psychiatry, internal medicine, family medicine, pediatrics and emergency medicine in rural settings. Some of the sites included private practice clinics, a Veterans Affairs Hospital, as well as other community hospitals. The most consistent positive element for him was direct patient care and close working relationships with attending physicians. There are no residents in many of the rural settings, he said, which can greatly benefit a motivated medical student.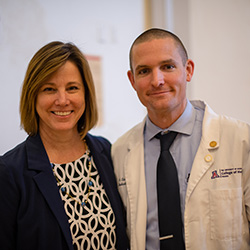 "There are many opportunities such as the Rural Health COD that promise to enrich the current moment, and these opportunities should be considered. His personal story aside, Goff said medical students should consider taking the opportunity to learn medicine on the Navajo Nation or in the wilds of New Mexico or the borderlands of Yuma through a rotation in a rural setting.
About the College
Founded in 2007, the University of Arizona College of Medicine – Phoenix inspires and trains exemplary physicians, scientists and leaders to optimize health and health care in Arizona and beyond. By cultivating collaborative research locally and globally, the college accelerates discovery in a number of critical areas — including cancer, stroke, traumatic brain injury and cardiovascular disease. Championed as a student-centric campus, the college has graduated 500 physicians, all of whom received exceptional training from nine clinical partners and more than 2,000 diverse faculty members. As the anchor to the Phoenix Biomedical Campus, which is projected to have an economic impact of $3.1 billion by 2025, the college prides itself on engaging with the community, fostering education, inclusion, access and advocacy.