Distance to Convenience Stores Predicts How Well a Person's Diabetes is Controlled
UA Researchers Find HbA1c Levels Peak in Proximity to Convenience Stores
People who live near convenience stores are more likely to have worse control of their diabetes, according to researchers at the University of Arizona.
Biomedical Informatics fellows at the College of Medicine – Phoenix and a graduate student at the Mel and Enid Zuckerman College of Public Health found an association between diabetes management and proximity to a convenience store by analyzing data on food permits issued by the Maricopa County Department of Environmental Services and data on health indicators compiled by the Department of Veterans Affairs in Phoenix.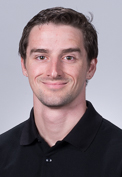 "We discovered that as barriers to giant drinks and junk food plummet, poor health indicators spike," said Casey Giblin, a master's student in Public Health. "We used objective measures, exact locations and professionally recorded health indicators, which revealed an association between health and the built environment."
The study is important because the annual growth rate for diabetes in Arizona is 8.2 percent, significantly higher than the national average of 3.4 percent.
"As clinical informatics has proliferated, we are looking at innovative ways to expand services offered at the Phoenix VA Medical Center to at-risk veterans," said Hamed Abbaszadegan, MD, director of the Clinical Informatics Fellowship at the college. "We now believe that proximity to convenience stores is a health risk factor. By pairing our analytical capabilities with our robust nutritional and social work service departments, we can intervene with education or targeted health services."
The project analyzed more than 11,000 food permits in Maricopa County and 2,400 de-identified VA patient records. Researchers mapped convenience stores to understand its potential influence on the health of nearby residents. The densest area of convenience stores is in the heart of the Phoenix metropolitan area.
The study focused on two key health indicators that included body mass index (BMI) and Hemoglobin A1c (HbA1c). BMI measures a person's height and weight to determine whether they can be classified as underweight, normal, overweight or obese. HbA1c measures an individual's blood sugar and is used in diagnosing diabetes mellitus, a major cause of morbidity and health care cost in the U.S.
They found that BMI, on average a 28.6 in the US, decreases by 0.87 for every mile one lives from a convenience store. They also found that HbA1c, normally between 4 and 5.6 percent, increased by .02, .007, .003 percent with each additional convenience store within a 1-, 2-, and 5-mile radius of individual's home.
The investigators controlled for personal factors that impact health — like race, age, sex, marital status and employment status — and controlled for seasonal and travel patterns by eliminating hotels, stadiums and similar venues from the analysis. The statistical method used was blind as to what part of town patients lived in and relied solely on numbers.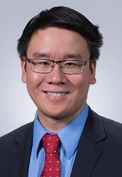 "The insights gleaned from this project will no doubt be useful in bridging the quality care gap of our diabetic patients, and represents ongoing efforts to improve health care equity to our most vulnerable patients," said investigator and Biomedical Informatics Fellow Peter Nguyen, MD.
Researchers will work with professionals in the VA's nutrition and social work departments to prioritize resources to have the greatest impact on the population as a whole. This will likely contribute to prioritizing tele-health appointments since research has shown that diabetes education reduces hospital readmission rates.
"This data empowers physicians to link patients to nutrition and social work consultants," Dr. Abbaszadegan said. "As a physician, we recognize the complexities of health care management, and linking patients to the right resources is as important as prescribing the correct medication. As clinical informaticists, our goal is to appropriately risk-stratify patients and make these resource links behind the scenes to enhance overall access to care."
Topics
About the College
Founded in 2007, the University of Arizona College of Medicine – Phoenix inspires and trains exemplary physicians, scientists and leaders to optimize health and health care in Arizona and beyond. By cultivating collaborative research locally and globally, the college accelerates discovery in a number of critical areas — including cancer, stroke, traumatic brain injury and cardiovascular disease. Championed as a student-centric campus, the college has graduated 745 physicians, all of whom received exceptional training from nine clinical partners and more than 2,700 diverse faculty members. As the anchor to the Phoenix Bioscience Core, which is projected to have an economic impact of $3.1 billion by 2025, the college prides itself on engaging with the community, fostering education, inclusion, access and advocacy.