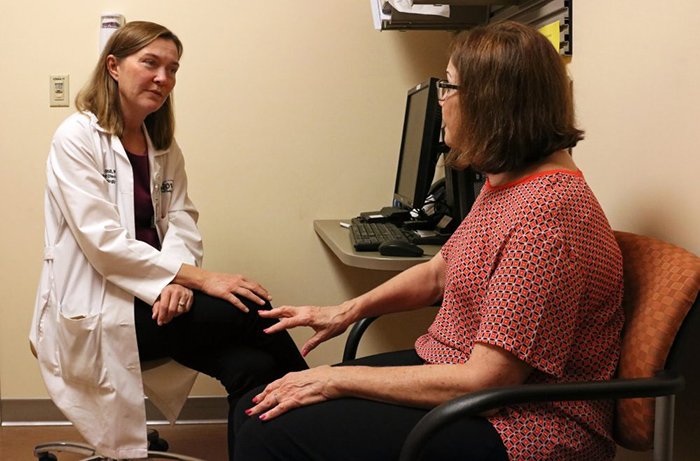 Faculty Spotlight: Holly Shill, MD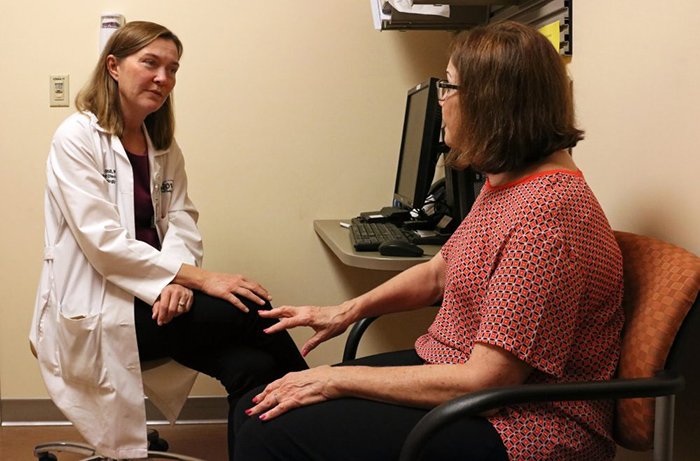 Medical School Professor Appointed as Director of the Muhammad Ali Parkinson Center
Throughout their eight years of study, any graduating medical student has envisioned their future career as a medical professional with the hope that one day they will secure their dream job. Although the process can be difficult, enduring long hours and sleepless nights, some individuals achieve this very goal.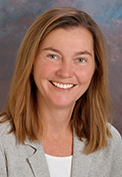 Holly Shill, MD, research associate professor at the University of Arizona College of Medicine – Phoenix, is one of these individuals. Dr. Shill was recently appointed as the Director of the Muhammad Ali Parkinson Center, which is part of Barrow Neurological Institute at Dignity Health St. Joseph's Hospital and Medical Center in Phoenix — one of the College's clinical affiliates.
"This has been my ultimate goal," she said, "I'll be here until I retire."
Dr. Shill knew in high school that she wanted to pursue a career in medicine. After researching and interviewing at various schools, she realized she had a "great institution" in her own backyard, the University of Arizona. Dr. Shill received scholarships and grants to attend the University, where she later attained her bachelor's degree in electrical engineering in addition to a medical degree at the College of Medicine – Tucson in 1995.
The idea of supporting local residents through grants and scholarships resonated well with Dr. Shill, which helped her cement her relationship with the College; and it was a relationship that would soon blossom, as she became more involved in the institution as a mentor and research associate professor in the Department of Neurology in 2013 — a position she still holds today.
"It's wonderful interacting with medical students because I know what they're going through," Dr. Shill said. "I've been there."
Dr. Shill has come full circle at Barrow; she started as a resident in 1996 and was also a fellow there in 1999. She left to attend a fellowship at the National Institutes of Health and to take the position as director at the Sun Health Research Institute in Sun City, Ariz. in 2006.
"I'm really enjoying being back at Barrow and the Muhammad Ali Parkinson Center," Dr. Shill said. "I'm proud to be part of the most comprehensive Parkinson's disease treatment center in the nation."
Dr. Shill has worked on a variety of different research studies that look at the aspects of Parkinson's at advanced and early stages. She decided to specialize in Parkinson's disease because she liked building relationships with current patients and their families.
"I wanted to get into Parkinson's specifically because of the interaction with patients and their family," she said. "You really get to know the people, and there are many treatment options, which gives them hope for their future."
When asked what her advice for current medical students would be, Dr. Shill emphasized the importance of following their dreams and investing their efforts into pursuing what they are passionate about.
"For future medical students, it's important to not only find something you're good at, but also follow your heart because medicine is a long career," Dr. Shill said.
Topics
About the College
Founded in 2007, the University of Arizona College of Medicine – Phoenix inspires and trains exemplary physicians, scientists and leaders to optimize health and health care in Arizona and beyond. By cultivating collaborative research locally and globally, the college accelerates discovery in a number of critical areas — including cancer, stroke, traumatic brain injury and cardiovascular disease. Championed as a student-centric campus, the college has graduated 745 physicians, all of whom received exceptional training from nine clinical partners and more than 2,700 diverse faculty members. As the anchor to the Phoenix Bioscience Core, which is projected to have an economic impact of $3.1 billion by 2025, the college prides itself on engaging with the community, fostering education, inclusion, access and advocacy.