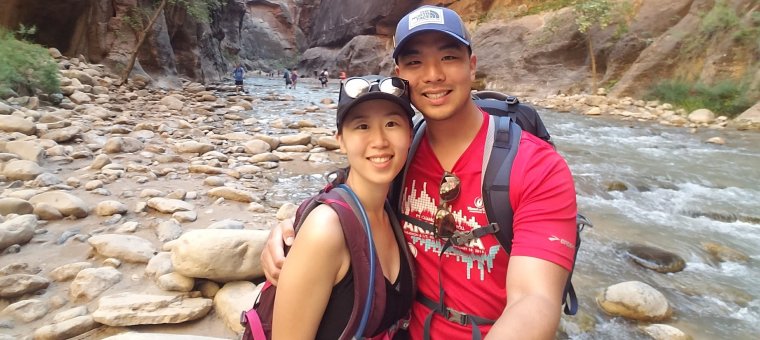 Match Day Profile: Daniel Kim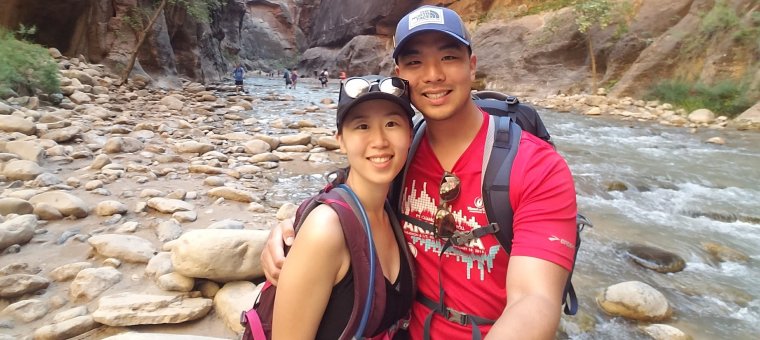 From Psychology to Pediatrics, Future Graduate Inspired by the Impact of Medicine
For four years, students at the University of Arizona College of Medicine – Phoenix have worked toward Match Day — the day students learn where they will spend the next several years as resident-physicians, and a major step toward building their career in medicine. Match results are released nationally at Match Day ceremonies coordinated to occur at the exact same time across the country. Members of the Class of 2018 will receive letters showing where they will go for their residency training at 9:00 a.m. Friday, March 16. The UA College of Medicine – Phoenix has profiled a handful of students in advance of Match Day 2018.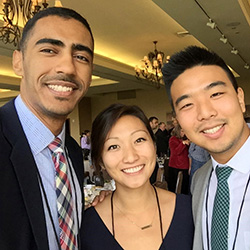 Meet Daniel Kim
Daniel Kim was born and, for the most part raised, in Los Angeles County, California. For his undergraduate studies, he attended the University of California, San Diego (UCSD), obtaining a bachelor's degree in psychology in 2011. His interest in psychology initially led him to a job as a research assistant in the Department of Pediatrics and Psychiatry, also at UCSD. Later, he managed a psychiatry lab at the University of California, San Francisco, and even worked as a residential counselor for a boy's home in the city on the weekends.
Kim's Path to Medical School
As Kim put it, his path to medical school was "circuitous." That indirection was a product of his initial studies. Originally, he thought he would pursue his PhD in clinical neuropsychology because, "I was interested in studying the neural correlates with human behavior and mental illness."
About halfway through his undergrad, though, Kim began volunteering at a hospital. He found, "the whole world of clinical medicine to be much more rewarding." In his time volunteering, it became clear that medicine would offer him a more, "meaningful career," one where he could "have a tangible positive impact on my patient's lives."
Choosing a Specialty
Kim is pursuing pediatrics. "As a pediatrician, I would have so many opportunities to make a huge impact in my patient's lives, whether it's through advocacy, education or preventative care."
His decision to make it his specialty was cemented after his critical care rotation at Phoenix Children's Hospital. "I loved the acuity of care, the physiology and the people. The lows were very low, but the highs were remarkable. There's nothing like admitting a child who appears to be on the verge of death and just a week later, seeing them walk out of the unit smiling as if nothing had happened. The resiliency is amazing," he said.
He was also impressed with the graceful way in which the ICU doctors handled difficult conversations with the families of patients whose outlooks were not good. "Their mentorship was valuable in my decision to choose pediatrics. To develop meaningful physician-patient relationships and take care of the sickest kids in the hospital — that was the kind of doctor I wanted to be."
Why He Chose the College of Medicine – Phoenix
Choosing the College of Medicine – Phoenix as his medical school home was an easy one for Kim. More than just the beautiful winter weather, he could sense it was the right decision. "From the interview invitation to the actual interview, the staff was incredible and kind," he said.
"I had a nice gut feeling on my interview day that I would be joining a tight-knit community of students and faculty. I really felt that everyone from the top down was dedicated to my success."
Extracurricular Activities
In his first two years, Kim volunteered at the Wesley Community and Health Center. It was a great opportunity for him to practice his skills, "while working with the family docs and staff to provide care for an underserved community."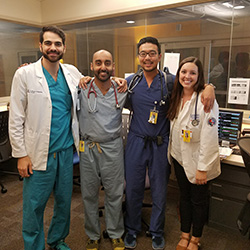 In addition, he worked with Daniel Drane, EdD, assistant director of Student Wellness and Engagement, and fellow students on the Wellness Committee. Kim is a strong proponent of wellness and wants to continue focusing on his own as he transitions into residency.
Favorite Medical School Memory
It was too difficult for Kim to choose just one, "From a spring break trip to San Diego to a music festival in Las Vegas, we took full advantage of any free time we had from school." He also highlighted the bonds he formed with his fellow students. Things as simple as gathering after an exam or a rotation were often remarkable because of the company that went along with them.
Advice to Incoming or Current Medical Students
"Enjoy the process and live in the moment. The very nature of our career is to always anticipate and stress about the next step," he said.
The whirlwind of worry — where you will go for residency, fellowship or your first job and how you will advance in your career — can be too much and before you know, life can pass you by. "The days seem long, but the years are so short," so Kim's advice is to, "conscientiously slow down and take care of yourself and others around you. Your career isn't worth compromising your mental wellbeing." And if you find yourself overwhelmed, never be afraid to ask for help.
Article By: Tom Kelly
Media Contact:
Marian Frank
Phone: 602-827-2022
About the College
Founded in 2007, the University of Arizona College of Medicine – Phoenix inspires and trains exemplary physicians, scientists and leaders to optimize health and health care in Arizona and beyond. By cultivating collaborative research locally and globally, the college accelerates discovery in a number of critical areas — including cancer, stroke, traumatic brain injury and cardiovascular disease. Championed as a student-centric campus, the college has graduated 500 physicians, all of whom received exceptional training from nine clinical partners and more than 2,000 diverse faculty members. As the anchor to the Phoenix Biomedical Campus, which is projected to have an economic impact of $3.1 billion by 2025, the college prides itself on engaging with the community, fostering education, inclusion, access and advocacy.