New Associate Dean for GME Named
Alan Leibowitz, MD, FACP, is Retiring after Leading Graduate Medical Education for 30 Years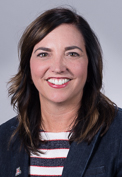 Cheryl O'Malley, MD, FACP, FHM, has been named associate dean, Graduate Medical Education (GME), at the University of Arizona College of Medicine – Phoenix, Dean Guy L. Reed, MD, MS, announced today.
Dr. O'Malley replaces Alan Leibowitz, MD, FACP, who is retiring after serving the University of Arizona for 30 years by leading GME in Phoenix.
Dr. O'Malley has been program director for the UA College of Medicine – Phoenix Internal Medicine Residency program since 2008, a program that has been recognized as one of the most innovative in the country. She is a national leader in the areas of competency-based assessment, quality and safety education, physician well-being and the residency selection process. She has been elected to numerous national committees, including the Accreditation Council for Graduate Medical Education's Internal Medicine Residency Review Committee.
"Dr. O'Malley's experiences and skills place her in an outstanding position to continue to strengthen our existing programs and to lead the strategic expansion of our Graduate Medical Education programs," Dean Reed said.
Since 2007, Dr. Leibowitz has served as head of GME and the designated institutional officer at Banner Health.
In 2015, when the Banner Health and University of Arizona affiliation was finalized, he became associate dean for GME at the UA College of Medicine – Phoenix. Prior to this role, he was the Internal Medicine Residency program director for nearly 20 years.
Under his leadership, GME programs expanded from 230 residents and fellows to more than 330 residents in 26 programs. His strategic mindset has focused on connecting community resources with educational needs. He led the original expansion of clinical training for UA College of Medicine students to Phoenix in 1992. His influence continued as a founding leader in establishing the UA College of Medicine – Phoenix, playing a critical role developing and strengthening the college's relationship with Banner – University Medical Center Phoenix.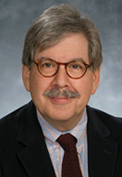 "Dr. Leibowitz has a legacy of prioritizing people and relationships in a way that allowed the residency and fellowship faculty to shine," Dean Reed said. "This culture is evident for all of those who have trained at UA programs over the last 30 years."
"In so many ways, Dr. Leibowitz is responsible for where I am," Dr. O'Malley said. "He has invited me into many career opportunities, mentored me as my skills grew, and created a kind community focused on supporting each other and our mission. I am proud to be entrusted to continue in his footsteps."
About the College
Founded in 2007, the University of Arizona College of Medicine – Phoenix inspires and trains exemplary physicians, scientists and leaders to optimize health and health care in Arizona and beyond. By cultivating collaborative research locally and globally, the college accelerates discovery in a number of critical areas — including cancer, stroke, traumatic brain injury and cardiovascular disease. Championed as a student-centric campus, the college has graduated 500 physicians, all of whom received exceptional training from nine clinical partners and more than 2,000 diverse faculty members. As the anchor to the Phoenix Biomedical Campus, which is projected to have an economic impact of $3.1 billion by 2025, the college prides itself on engaging with the community, fostering education, inclusion, access and advocacy.